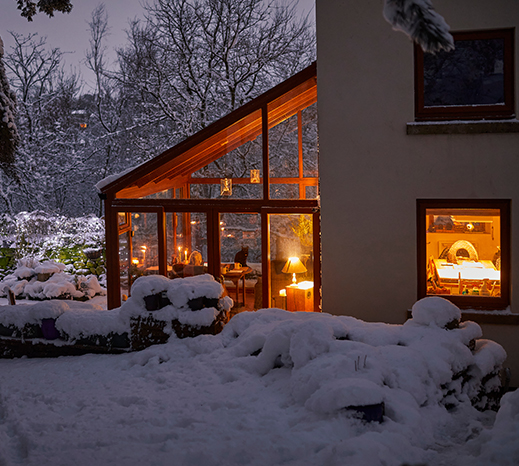 We all want to improve the energy efficiency of our homes. Energy-conscious living is better for the environment and helps battle the ever-rising costs of gas and electricity.
ENERGY STAR appliances and electronics lower consumption inside your home. But your home's exterior plays a massive part in improving energy efficiency, too.
When you think about it, your roof, exterior walls, doors, and windows are the gateways for energy to flow in and out of your home. The materials used and the condition of these structures can affect the performance and the overall energy efficiency of your personal ecosystem.
Here are 7 ways your home's exterior can improve energy efficiency and lower utility bills.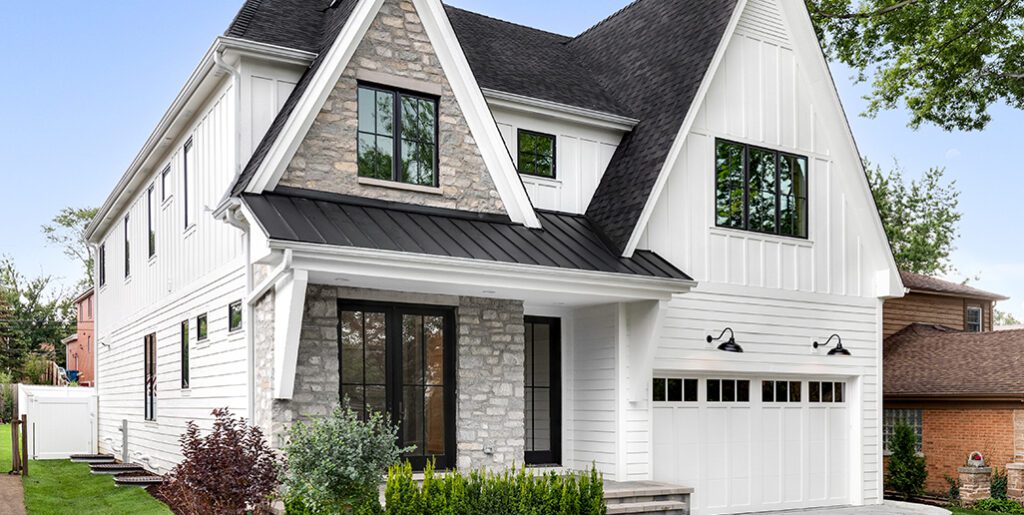 1. Roofing Materials Matter
Roof Colour Can Change More Than the Look
If you wear a black shirt on a hot day, you'll feel warmer than someone wearing a white top. The same principle applies to roofing materials exposed to the sun. Dark roofing materials will absorb and hold more heat than light-coloured roofing materials.
So the question is, are you (and your home) usually trying to stay cool or warm? Cold climates that often require heating are better served by dark roofs that absorb more heat through the winter. This raises the temperature inside your structure and lessens the workload for your heating system.
Alternatively, homes in warmer climates are better served by light-coloured roofs. Light exteriors will better reflect heat through the hot months and improve the efficiency of your air conditioner. This is why many buildings in the Mediterranean and other hot climates are painted entirely white.
Roofing material type will also affect how much heat is reflected or maintained. Still, the colour of your roof can make a difference in regulating your home's temperature.
Weather-Resistant Roofing Works Better
Wind can be a problem for poorly installed roofs or roof materials that aren't rated for your climate. High-velocity winds have the power to lift and even remove shingles and other roofing materials. A damaged roof does a poor job of keeping climate-controlled air inside and the elements out of your house.
Hail damage is another common way that shingles are damaged. Roof damage can affect the performance of insulation, air conditioners, and furnaces. So make sure you consult a professional and choose the right type of roof next time you're up for a replacement.
A rubber roofing product like Euroshield is ideal for regions that experience hailstorms and other extreme conditions. By reducing the replacement materials needed for damaged roofing, you also decrease the energy consumption used in manufacturing.
Harvest Your Own Energy with Solar Roofing
If you want to really improve your home's energy efficiency and energy independence, install a solar roof. Outfitting your home with solar panels is expensive and requires the work of a specialized roofing contractor and an electrician.
Using harvested solar energy to power your home's heating and electrical systems will definitely lower your utility bills. But because of the high costs of entry, solar roofing isn't for everyone. Ask your local roofing company what products are available in your region and the ballpark costs for installation.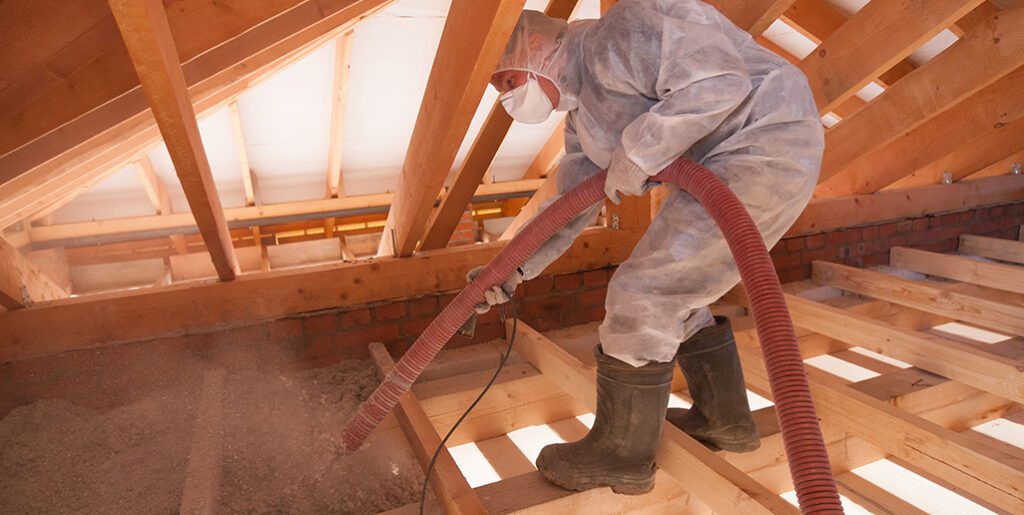 2. Excellent Insulation Helps Your Home Stay Efficient
Home insulation is any material placed in and around your home's exterior surfaces to help regulate heat. Insulation should keep warm air inside during the winter and hot air outside during the summer.
Properly insulating all of the key areas in your home can improve energy efficiency for your heating and cooling systems. Ensure attics, exterior walls, and basement foundations are insulated with an R-value (ability to resist heat flow) suitable for your climate.
Infrared thermal imaging is one way to get a clear idea of where energy loss occurs in your attic and other areas. This technology lets you pinpoint trouble spots in your insulation and air seal or reinsulate these spaces for better energy efficiency.
Here are some more ways to make your attic energy efficient.
Control Your Climate with High-Efficiency HVAC
Once your home is adequately insulated and ready to keep the heat in, choose HVAC equipment that's also energy efficient. Investing in a high-efficiency furnace can lower your monthly heating costs by up to 40%!
Look for certified ENERGY STAR air conditioners, furnaces, and other appliances to improve your home's energy efficiency.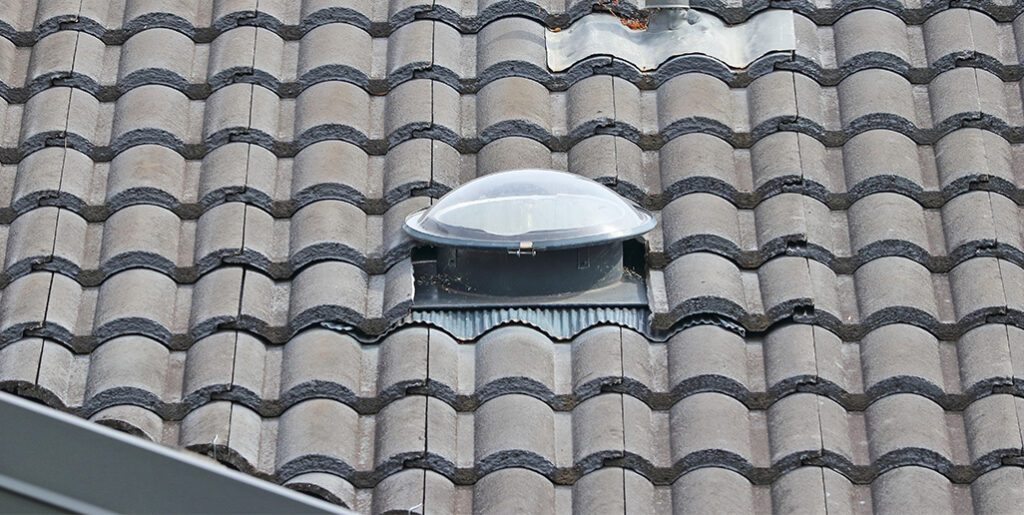 3. Solar Roof Vents Will Help Lower Bills
A critical aspect of healthy indoor air quality is ventilation. Warm air condenses once it rises to your attic, adding unwanted moisture to your insulation and roofing materials. This high humidity can damage structural materials and lead to mould and bacterial growth.
The answer: solar attic vents! These solar-powered vents use the sun's energy to open and close, controlling temperature and humidity. Exchanging and regulating air quality with roof vents lowers the demand on your HVAC system, particularly in the summer when stagnant hot air can fill your attic.
These roof additions power themselves, improve your home's energy efficiency, and contribute to a longer lifespan for your roofing and insulation materials.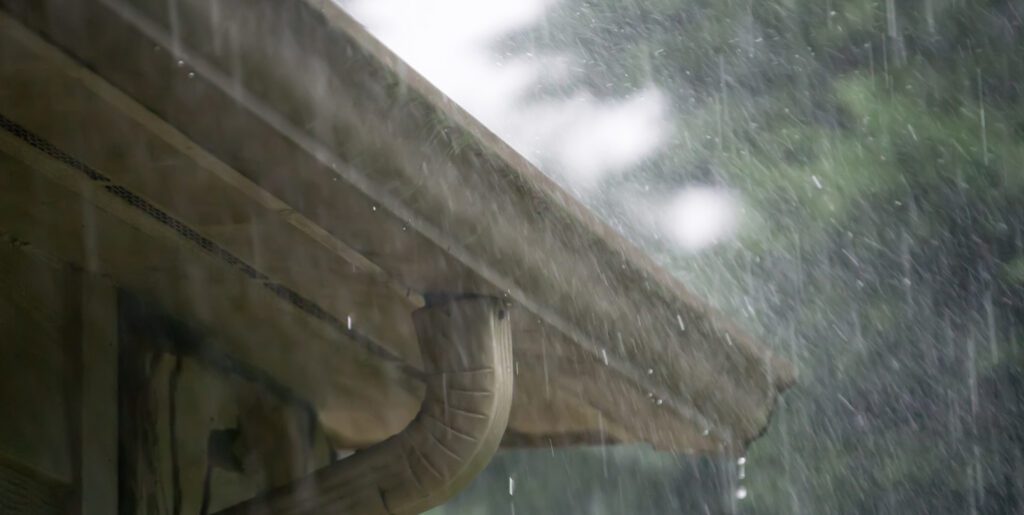 4. Make Sure Your Gutters Are Flowing Freely
The gutters and eavestroughs hanging off your roof are there to channel water runoff to safe locations. But when these drains get clogged or blocked, it can lead to major damage and run up your utility bills.
The water that drains from your roof can be used to irrigate lawns and gardens with natural, free rainwater. Using tap water and automated sprinklers to help your grass grow costs money and extra energy.
LeafGuard is a great way to keep muck and debris out of your gutters. This product protects eavestroughs from debris and helps keep water flowing where it should be. And remember that it's common to replace gutters and downspouts several times throughout the life of a home.
Here are some tips for fixing a leaky gutter that isn't delivering water where you need it.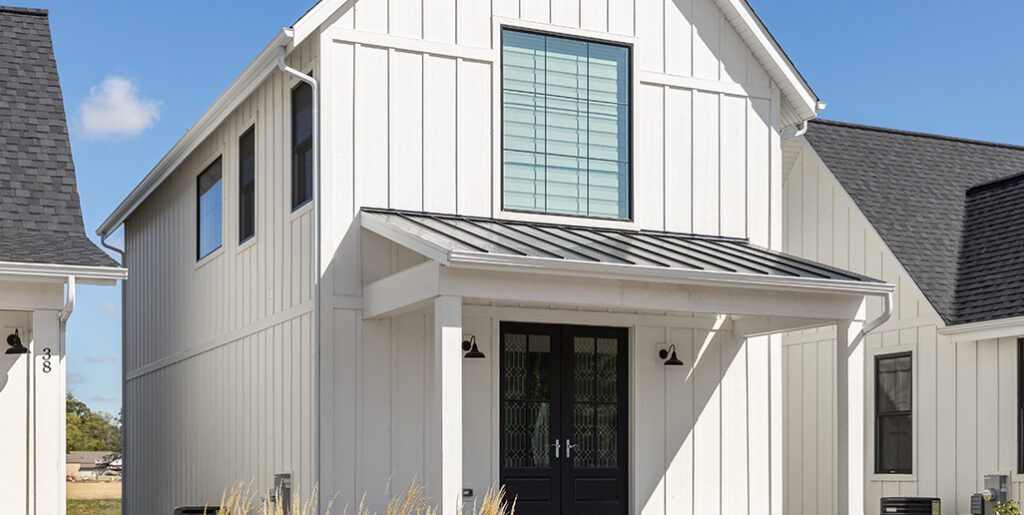 5. Keep Heat Inside with Quality Siding
The quality and condition of your siding are other factors that can help or hinder your home's energy efficiency. No part of your home's exterior is safe from weather damage, and siding is no exception.
Heat energy can escape through holes, cracks, and gaps in siding due to weather or aging. This is why, just like your roof, your siding should be inspected by a professional after a major hailstorm.
Siding can also improve your home's energy efficiency just as roofing materials can—by its colour. Dark colours will absorb heat and make your home warmer; light colours reflect heat and help keep indoor temperatures down. Siding materials have their own insulation value, so work with an exterior specialist to pick a siding colour and material that helps keep your energy costs down.
Your impact on global energy efficiency can be improved when you select a recyclable siding product like Hardie boards and panels. This material is highly rated against hail and poor weather and uses recycled materials in its manufacturing.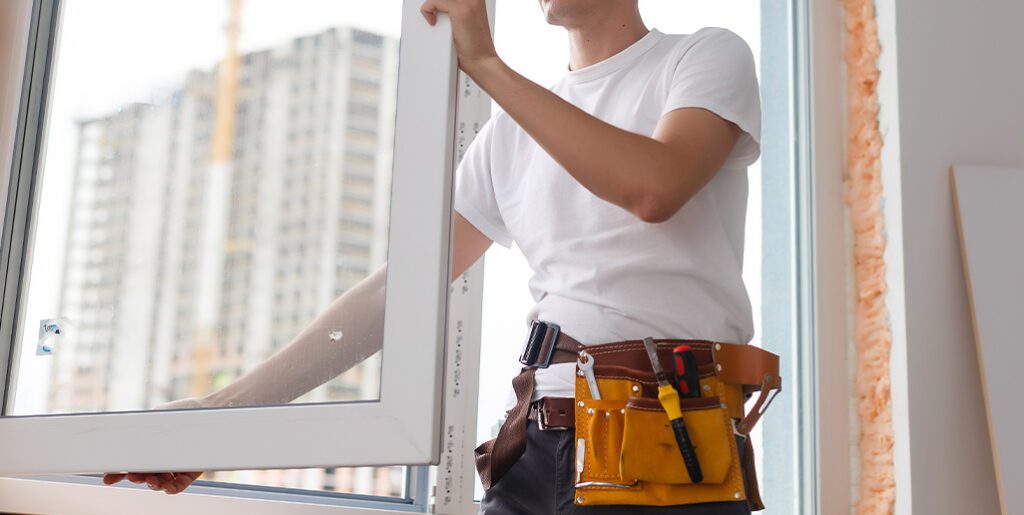 6. Conserve Consumption with Energy-Efficient Windows & Doors
If there's a draft in your house, there's a good chance it's coming from a window or doorway. Poorly sealed or insulated doors and windows are one of the ways your home's energy efficiency can take a hit.
Older, single-pane windows just don't perform very well in cold climates. Doors and windows can account for 25% of your home's total heat loss. So upgrading these areas should be a priority if you're looking to improve your home's energy efficiency.
Refitting your home with energy-efficient doors and windows is the most effective way to limit heat loss in these areas. But weatherstripping windows and doors or using heat-shrink film over glass panes are a couple of less expensive solutions to prevent serious heat loss. Here are some DIY tips for keeping the heat in.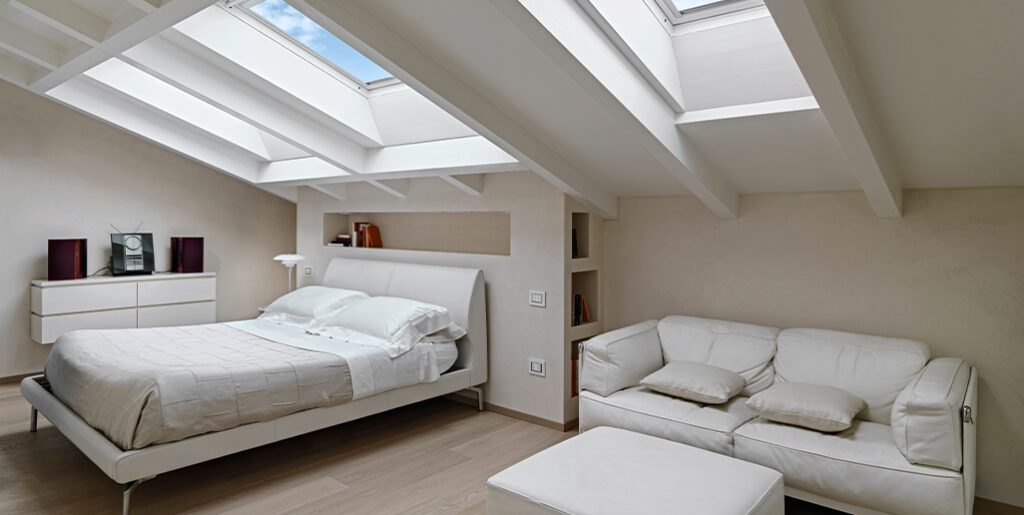 7. Install a Skylight for Added Natural Light & Heat
A skylight is a beautiful addition to any home, but it's not just the aesthetic that will benefit your lifestyle. Skylights allow the sun to do work that your utility company would otherwise charge for.
Sun tunnels and skylights let precious natural sunlight into your home. And this sunlight provides warmth throughout the day, which means you can turn the thermostat down. If it's summertime and you want to keep the heat out, reflective skylight windows and coatings are available.
Natural light is also an excellent excuse to flick the lights off during the day. Here's some great info about maximizing sun exposure with a skylight, which is a great way to lower your home's energy consumption.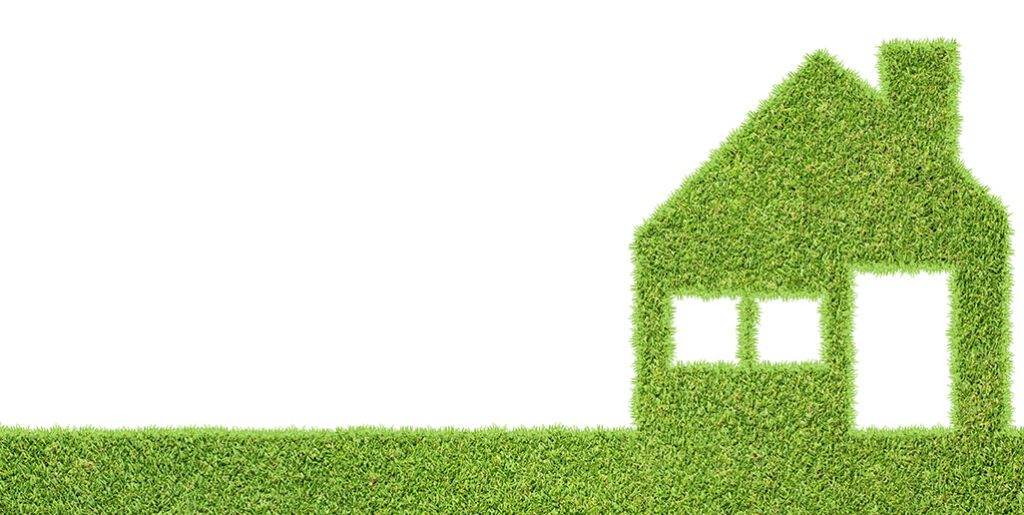 Grants for Greener Homes in Alberta
You're not the only one hoping to improve your home's energy efficiency—the government wants to see it too! So much so, that provincial and federal governments have created rebates, grants, and bursaries for energy-conscious homeowners.
The Canada Greener Homes Initiative is designed for homeowners ready to retrofit their living space with energy-efficient upgrades. The program offers grants and interest-free loans to help with these renovations.
The Clean Energy Improvement Program (CEIP) is a provincial mandate in Alberta that helps homeowners complete energy-efficient upgrades without putting money down. The City of Calgary has more information on how this affects property owners.
We're Committed to Increasing Efficiency
Guns N Hoses Roofing is committed to improving energy efficiency in communities across Calgary. We are proud of our partnerships with energy-conscious suppliers and encourage homeowners to consider eco-friendly exterior products such as Euroshield and Hardie Board.
Our experts will always inform you of the available grants and rebates once you're ready to complete exterior upgrades and additions.
We take on every job with the goal of improving your home's energy efficiency when we repair or replace roofs and exteriors. Give us a call if you're ready to update your home's exterior and lower your energy consumption.
Related Posts: