There are many benefits to installing a skylight in your home. Some are pretty obvious, but there are a few things you might not know about the advan...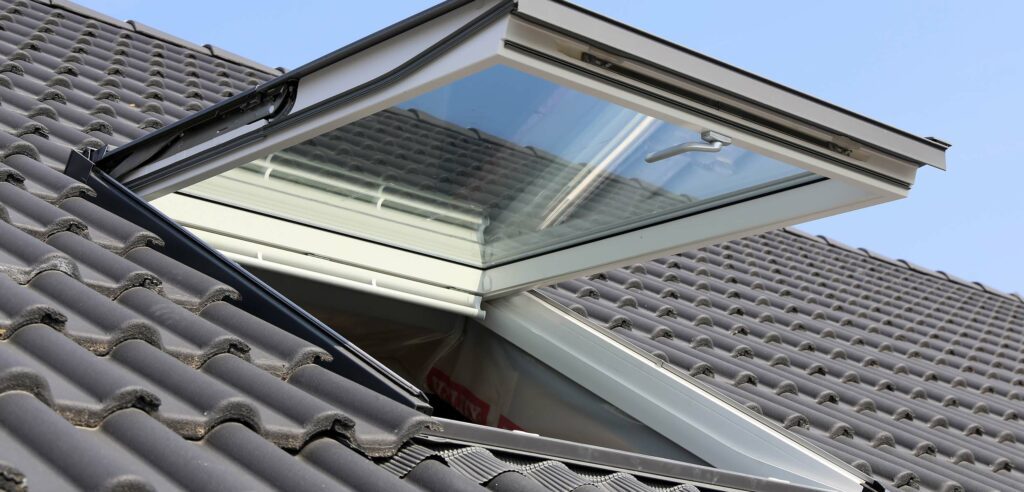 There are many benefits to installing a skylight in your home. Some are pretty obvious, but there are a few things you might not know about the advantages of having a window to the heavens. This addition to your house can cut energy costs, increase property value and of course, allow beautiful natural light into your home.
This is all well and good, but it's important to know what's out there and what the best option is for you—especially in Alberta's sunny climate. We get every type of weather there is, so you need to know you're selecting the right product, and that it's being installed by the right people.
Guns N Hoses has the products and the know-how to brighten your home with courteous, expert roofing services in the Calgary area.
What Types of Skylights Are There?
You'll quickly notice that skylight design can vary a lot between building types and architectural styles. Deciding what type of overhead natural lighting is best for your home requires some basic knowledge of the differences. Here are the 3 main skylight styles.
Ventilated Skylights
Often referred to as a "roof window", a ventilated skylight operates like a normal window, except that it's facing upwards. These are typically opened with a standard window crank or a motor to allow fresh airflow. Ventilated skylights are ideal for stuffy attic-level rooms and bathrooms, where the air… isn't so fresh.
While an automated roof window sounds ideal, mechanized gadgets always have the potential to break down (as you know). It's important to note the potential maintenance costs if you decide to go with a ventilated skylight.
Fixed Skylights
Unlike its ventilated counterpart, the fixed skylight will not open. And while that may seem a little less exciting, these are a popular choice among homeowners because they are less expensive than roof windows and are the most water-tight skylight option. When professionally installed, a fixed skylight is a huge, leak-free upgrade for any room.
Tubular Skylights
You may have heard references to sun tunnels or sky tubes. This type of skylight goes by many different names and it's going to be the least intrusive option and quite possibly the least expensive.
As the name suggests, this is a tube of reflective metal that brings light from a dome-like fixture on the roof to a corresponding window in the ceiling. The benefit to a tubular skylight is that it's a little easier to get sun rays where you want inside your living space. Most other skylight options require placement between roof trusses.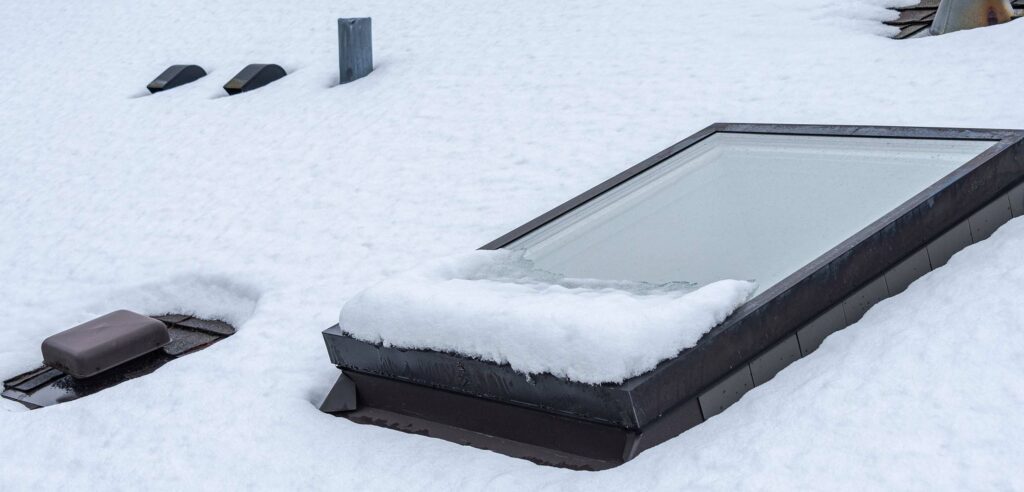 Where Should My Skylight be Installed?
There are lots of locations on your roof eligible for an overhead window. So the question you need to ask yourself is, what do you really want from the skylight? Orientation is always important. And make sure the size and location of your skylight are both safe for your property.
What Direction Should My Skylight Face?
In Alberta, a north-facing skylight is good if you'd like consistent natural light throughout the day, although you'll get a lot less direct sunlight, if any.
Skylights facing west will be for those who want more out of the afternoon and evening light. Sunsets and natural dusk light will certainly be a more colourful option—literally. Keep in mind the long summer evenings in Alberta if you have a children's room or an area you want to keep dark at night.
If you love direct sunlight, a south-facing skylight is the one for you. Since it will be in direct sunlight for most of the day, this option can also provide a little heat during those cold Alberta winters. Keep in mind that no matter how high the rating, any skylight will also allow some heat in the summer. If your house is already a little warm, maybe consider another option.
Finally, the east-facing skylight. Whether you're a morning person or not, everyone can use a boost from some natural light to start their day. This option will have the most impact in the early hours but will still allow beautiful natural light throughout the day.
Skylights on Flat Roofs
If you have a flat roof, you're going to get a mix of light levels throughout the year. Flat roof skylights can also be angled to face any direction you prefer, so there's lots of flexibility here. But consider the following when settling on your skylight location:
What room in your home do you want to receive the most natural light?
Are there other items on your roof that can block incoming sunlight?
Is your skylight installed in an area free from hazards?
Avoiding Roof Hazards
Wherever the skylight is facing, consider the potential debris that may hit the window, and if you'll be able to clean it. For instance, placing a skylight right under a poplar tree is going to result in a lot of sticky cleanups when those buds come falling down.
Keep in mind that storms and sudden weather patterns in the Alberta foothills can lead to branch breakage and collapse whole trees. Avoid installing a skylight under these hazards or consider trimming back foliage.
What Size of Skylight is Right for My Home?
The right size of skylight to install depends on what you want from it. Of course, the idea of a huge skylight illuminating the room is great, but this is where it gets a little tricky.
Roof trusses are extremely important for the structural integrity of a house and cannot be cut without proper reinforcement. So sometimes a giant window above your living room just isn't safe to install.
Do not be discouraged by this, though. There are plenty of options that will help you avoid a structural headache. Remember that two or three smaller skylights will have the same effect as one large one. From a design standpoint, they may even look better.
While many skylights are intentionally designed to fit between trusses, there will always be larger options. Either way, it's very important to consult a professional before you start cutting into your roof.
Can the Alberta Hailstorms Smash a Skylight?
You might be wondering if some of the crazy weather we get in Alberta can break a skylight or cause it to crack. Think those golf-ball-sized hailstones that fall in the summers.
Virtually always, the answer is no. It is very rare for hail, snow, or other precipitation to be able to smash or crash through a properly installed skylight. These sky windows are made to withstand the elements!
Unforeseen debris, like actual stones, large tree branches, or metal items may be able to do more damage. So follow our guidelines above for choosing the right skylight location.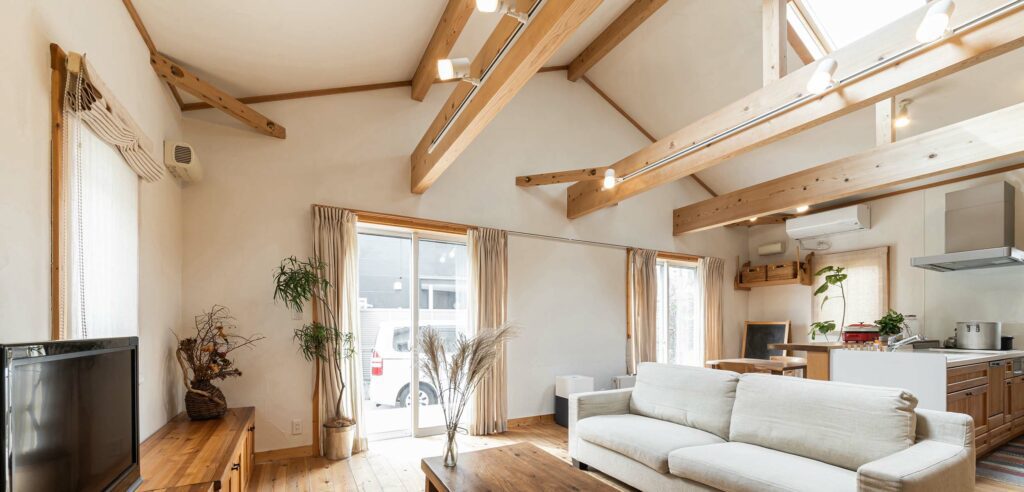 The Benefits of Installing a Skylight
Most of us enjoy a little vitamin D from the sun, even if we have to stay inside all day. But improving your mood isn't the only benefit you'll get from installing a skylight.
Many home buyers consider a skylight added value to a home. And you're going to save energy by opening up your roof to the natural skies.
There's Something About That Skylight Look
A well-placed skylight (or two) can dramatically alter the appearance of a room or even an entire home! When all of your rooms are tied together in matching natural light, it can change the whole mood of your living space. And you'll know it when you enjoy a sunny day inside.
In many cases, a well-placed skylight can become the main feature of a room. People come in and it's the first thing they notice. Right away you'll see skylights going in next door and across the street.
Mainly, they make a room feel bigger and ceilings seem higher. It's quite rare that a skylight will hurt the aesthetic of your interior. Direct sunlight may be agitating for some people. But focusing on the positioning of your skylight can help remedy this. Or consider a sun tunnel that reflects light instead.
A reliable roofing professional can tell you what to expect from the natural light passing into your home through a skylight.
Turn Off the Lights!
While it may seem kind of obvious, one of the ways that a skylight helps reduce your energy costs is by reducing the need for your lights to be on.
Particularly in lighter-coloured rooms, you'll find that during the day, the natural light makes it easier to leave those light switches turned off. It may seem like small drops in a bucket, but it all adds up.
Enjoy the Solar Heat Gains
Certain skylights are designed to create heat from solar energy when they are facing direct sunlight. This can be very helpful for chipping a little off the heating bill in the winter. In the sunny skies of Calgary and the rest of Alberta, consider how much heat is beating down on your roof.
An SHGC (solar heat gain coefficient) rating will tell you how much solar heat will be transmitted through your skylight. The higher the rating, the more heat is meant to be transmitted. On the other end of the scale, a lower SHGC rating will mean the window is designed to keep the heat out. Handy in warmer climates.
Insurance-Approved Skylight Additions
There's a lot to be said about the benefits of a skylight. Skylights are beautiful, they make your spaces feel fresh and comfortable, and they help lower your energy bills. The list goes on.Make sure that you're working with a reputable roofing contractor when you decide on the skylight that's perfect for your living space. Protecting your interior from the rain and complying with insurance requirements means working with certified skylight experts.
Work with a roofing company that helps educate you on the skylight solutions available and makes sure your addition is covered by insurance. And, you may even qualify for financing on a skylight or sun tunnel installation. Guns N Hoses is here to help you bring some light into your home, the right way!
Related Posts: