Love it or hate it, replacing a roof and roofing materials is something that almost every home needs eventually. All roofing materials are subject to...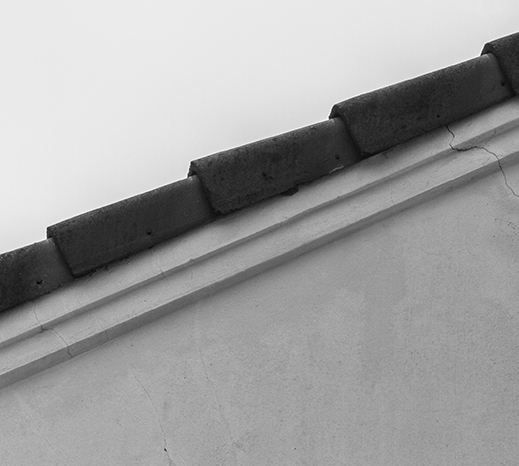 Love it or hate it, replacing a roof and roofing materials is something that almost every home needs eventually. All roofing materials are subject to aging and natural wear, but brutal weather conditions (like you find in Alberta) can shorten the lifespan of a residential roof.
Replacing a roof is expensive and a fairly major renovation. Choosing the right roofing material for your home is an important decision.
Asphalt shingles have been the most popular choice for residential roofing for several decades. These shingles are economical but lack the performance and aesthetic of other roofing materials such as wood, metal, and slate.
Rubber shingles and tiles are an emerging roofing solution for homeowners seeking reliable protection from hail storms and other damaging weather.
Let's discuss what rubber roofing is, its benefits as a residential roofing material, and how it compares cost-wise to common types of shingles.
What Is Rubber Roofing?
Rubber emerged as a roofing material in the 1960s and was first used as a protective membrane for flat roofs. But modern manufacturing practices have allowed the development of rubber shingles and tiles that can be used for sloped residential applications.
Because rubber roofing uses recycled materials in its production process, they have become a sustainable option for eco-conscious homeowners. Rubber roofing is installed much the same as asphalt shingles or cedar shakes: by layering shingles or panels across a roof until there is complete coverage.
Rubber roofing can be installed on virtually any home, in almost any climate in North America.
Euroshield Roofing
Based in Calgary, Alberta, Euroshied® has established itself as a leader in rubber roofing for residential homes and other steep-sloped applications. Euroshield uses recycled rubber tires to manufacture an extremely durable roofing product. These shingles are available in various looks that mimic slate or wood roofing.
The Benefits of Euroshield Rubber Roofing
Every roofing material has its pros and cons, be it low cost, attractive design, or an extended lifetime. Euroshield has become the ideal choice for many, as a rubber roofing installation balances cost and performance in ways other materials can not.
Let's talk about the benefits of Euroshield products and why you might see rubber roofing on your neighbour's home sooner than later.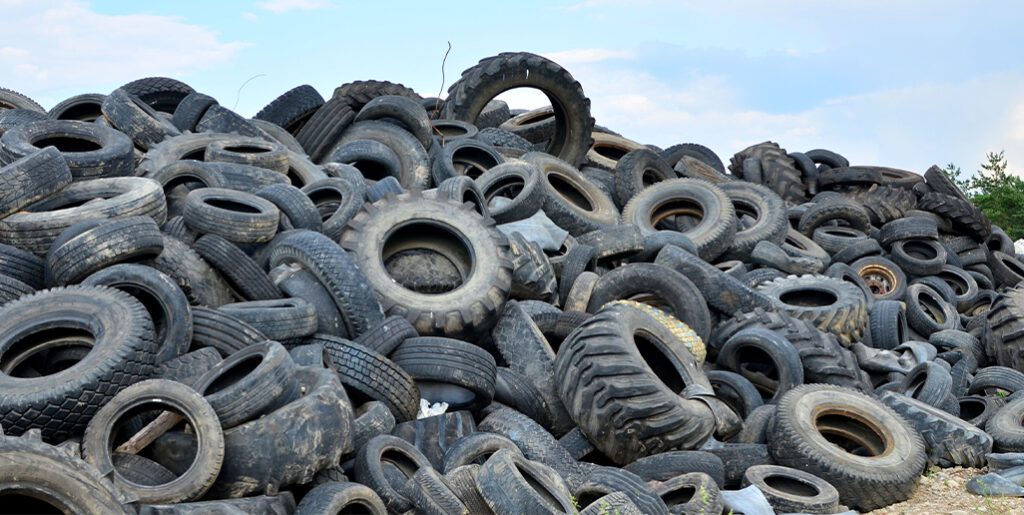 Extremely Eco-Friendly
It's no secret that environmentally-conscious producers are gaining momentum with consumers. Euroshield products are made from 95% recycled tires. This process removes used tires from landfills and recycles these discarded materials into high-performance roofing products.
Not only does this process reduce the amount of waste in landfills, but all Euroshield products are also 100% recyclable after use. Trim and scrap material from roof replacement projects can be recycled into new manufacturing.
Because Euroshield is virtually maintenance-free, there is no need for chemical treatments or other processes that may be harmful to the environment.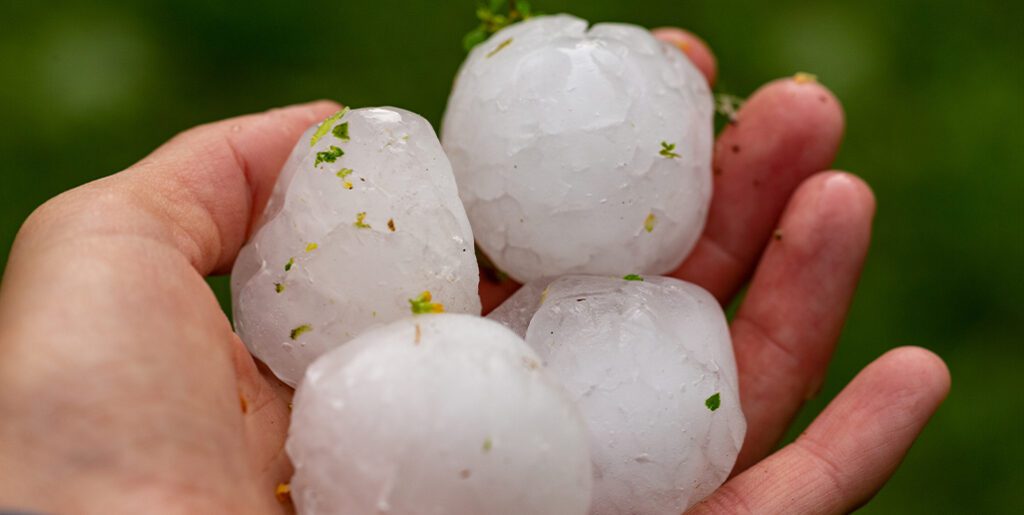 Superior Weather Resistance
Euroshield is one of the most hardy roofing materials in bad weather. Rubber shingles can withstand the hailstorms, extreme weather fluctuations, and freezing cold temperatures that Alberta faces each year.
All Euroshield roofs are warrantied to withstand the impact of 2-inch hailstones! Hail damage is the number one cause of roof repairs in Alberta. Roofing panels from Euroshiled have a Class 4 impact rating, the highest in the industry.
The interlocking design of Euroshield products prevents them from lifting or curling in windy conditions. In fact, these roofing panels have been tested in 170 mph winds!
Every roof should be waterproof fresh off an installation, but leaks can come about once weather damage occurs. Unlike slate shingles, rubber will not crack with exposure to temperature changes.
For durability, it's hard to beat Euroshield rubber roofing as a weather-resistant option.
Lasts for Ages
Metal and slate roofs are known for their long lifetimes. But these products are expensive to install and require regular maintenance to perform adequately.
A Euroshield roof should perform exceptionally for over 50 years! And without the need for constant maintenance or conditioning. Compare this with a typical shingle roof that will last for only 15-30 years.
Practically Maintenance Free
Because of rubber roofing's ability to withstand the elements, it is virtually a maintenance-free roof once your installation is complete. Euroshield products can withstand the pounding of hailstones and blizzards. And your roof won't crack or fade from UV exposure.
Maintaining your roof isn't exactly the most convenient task. And paying for professional roofing services can be expensive year after year. So unlike wood shingles and cedar shakes, you won't need to worry about annual treatments for your new roof when you choose rubber panels.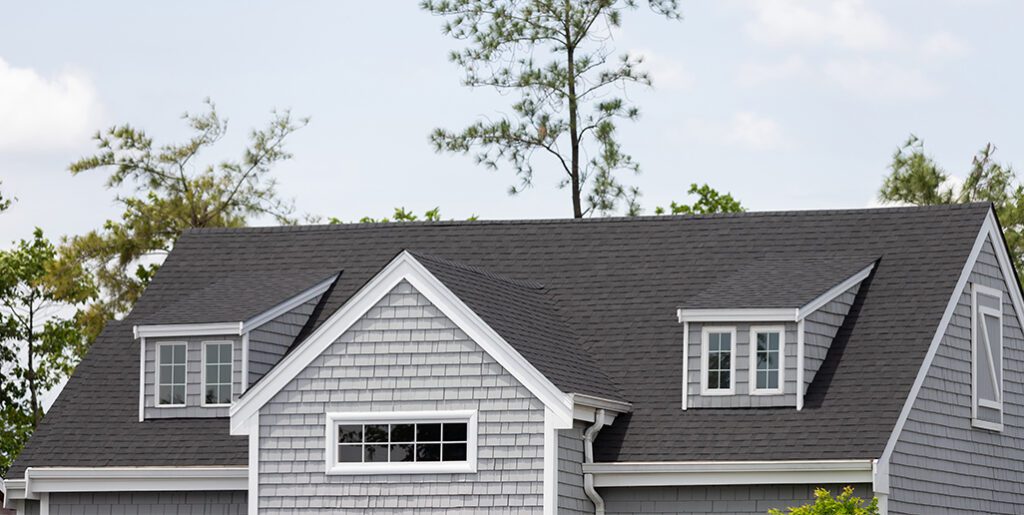 Versatile Aesthetics
Aesthetics is always about personal taste, but rubber roofing might be more appealing than you imagine. Euroshield has developed several products to match the look and textures of traditional slate or wood shingles.
Shake and slate Euroshield roofing materials come in a variety of styles to emulate roofing designs used for decades. You can decide for yourself if the look of rubber is up your alley, but know there is more than one option when it comes to the look of a new rubber roof.
The Cost of a Euroshield Roof
When you're considering the cost of a new roof or roof replacement, it's wise to consider a few factors:
The initial costs of installation.
The expected life of the roof.
Regular maintenance costs.
Warranty conditions.
It's important to look beyond the per-square-foot installation price when considering the long-term costs of your roofing investment. And keep in mind that material costs can fluctuate seasonally and regionally.
The size and shape of a residential roof can also affect the price tag for a new roof. That being said, you can expect Euroshield products to cost between 2 to 2 ½ times the price of asphalt shingles, depending on the exact products selected. You can also expect double the lifetime (or longer) with rubber panels.
The installation costs of Euroshield roofing are comparable to shake (wood) roofing. But remember that you can count on extended use and lower upkeep costs when selecting Euroshield products.
Slate roofing is more expensive than Euroshield. Under perfect conditions, slate can last 100 years. But the nature of the material makes it more susceptible to damage and more expensive to fix.
Euroshield Rubber Roofing vs Other Roofing Materials
| | | | |
| --- | --- | --- | --- |
| Roofing Material | Cost of Installation | Maintenance Costs | Average Lifetime |
| Asphalt Shingles | $ | $$ | 15-30 years |
| Euroshield Roofing | $$ | – | 50+ years |
| Wood Shakes | $$ | $$$ | 20-30 years |
| Slate Shingles | $$$ | $$ | 50+ years |
You'll want to contact a local roofing contractor for a more accurate estimate of your roof replacement costs. Our experts at Guns N Hoses are trained in Euroshield products and can help determine material costs for your roofing project.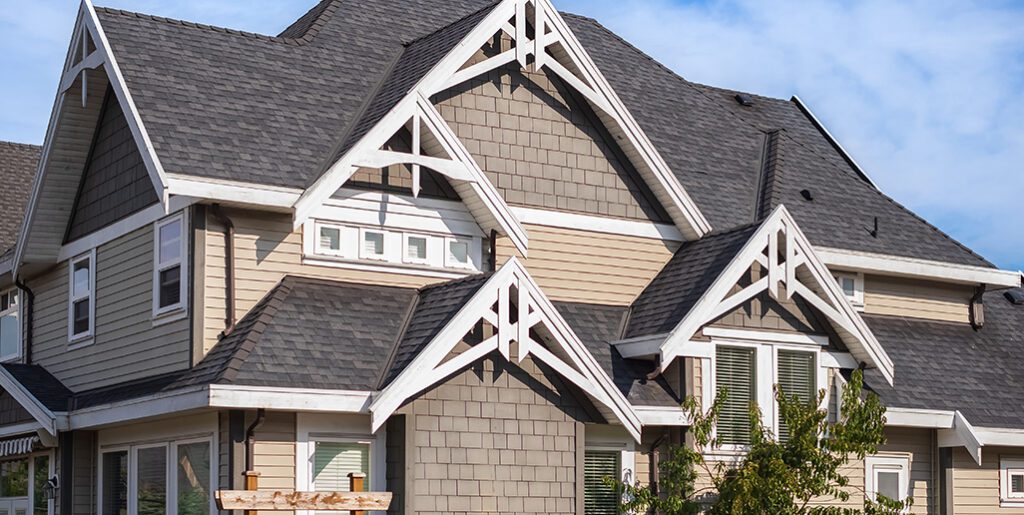 Euroshield Rubber Roofing for Albertans
If you live in a place with extreme weather conditions, you know the importance of having a strong and durable roof. When it comes to roofing materials, rubber is one of the best options out there. Not only is it highly resistant to wind and hail damage, but it virtually lasts forever.
Euroshield has become the premier choice for rubber roofing in Alberta. It combines sustainable, eco-friendly production with affordability to provide a practical roofing solution.
For all its benefits, Euroshield roofing does require specially trained roofing professionals to install it correctly and under warranty. Guns N Hoses is proud to include Euroshield products in our roofing portfolio and always excited to introduce hail-resistant roofing options.
Get in touch for more information on Euroshield and rubber roofing solutions.
Related Posts: