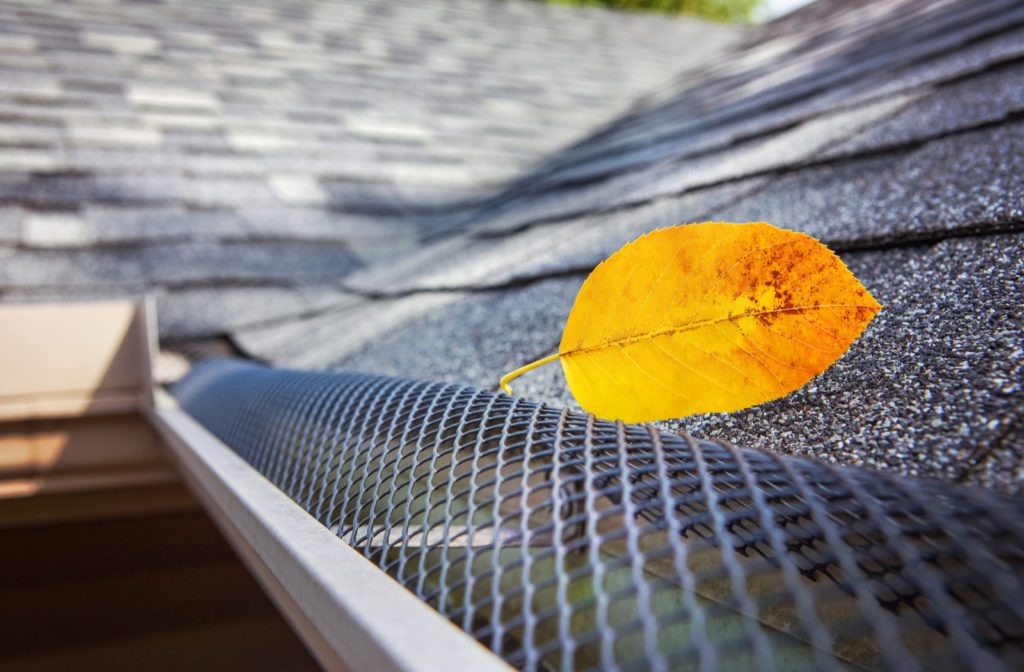 Leaf guards play a critical role in helping you maintain your home, but many people are unaware of just how useful these fixtures are. So, how can a leaf guard make your life easier and your home safer?
Let us tell you a few things about different types of leaf guards and how they work. Our years of service to homeowners in Calgary, Okotoks, and the surrounding communities have taught us a lot about what leaf guards can accomplish in these areas, and now it's time to share the knowledge with you so you can take steps to protect the home you love.
What is a Leaf Guard?
Leaf guards help prevent debris from causing clogs in your gutters. On homes without leaf guards, this debris can slide down the roof and into your gutters during rain or windstorms. If the gutters become clogged while it's raining, water can back up and spill over the sides, damaging the walls and foundations of your home.
In addition to leaves, many leaf guard can also catch:
Pine needles
Acorns
Twigs
Other material brought by animals to build nests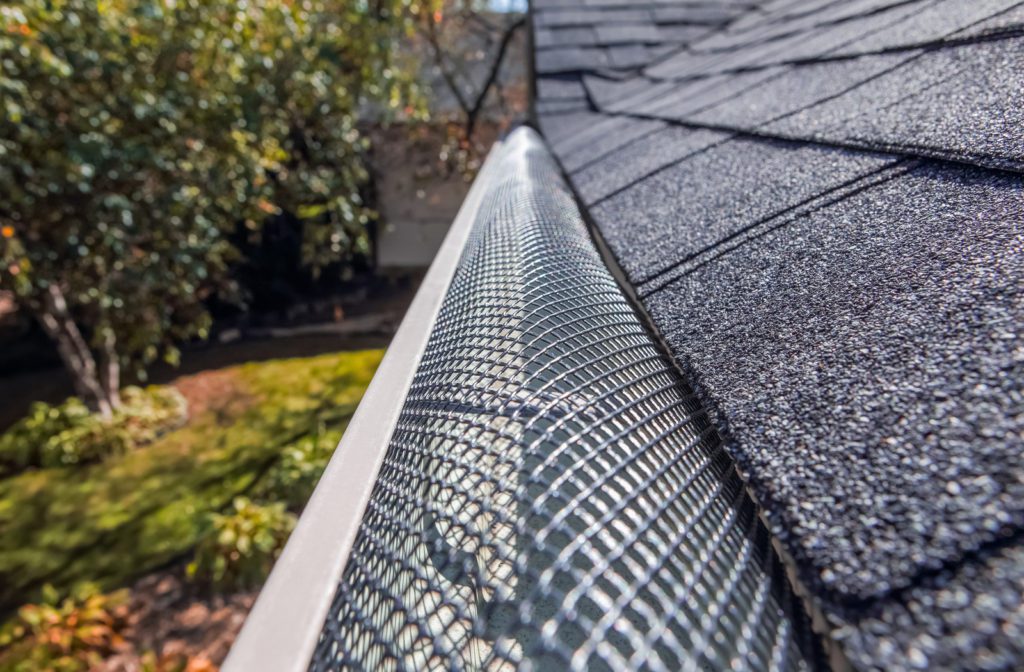 Different Types of Leaf Guards
Not all leaf guards are the same. There are 5 main types of leaf guards, each with their own pros and cons.
Screen Guards
Screen guards represent an inexpensive and easy-to-install option for homeowners who want basic protection for their gutters. These thin sheets of wire mesh or plastic can simply be slid underneath the shingles on the edge of the roof, which weigh them down and keep them positioned over the tops of your gutters.
However, be advised that screen guards can sometimes come loose during inclement weather. Tampering with your shingles may also void the warranty on your roof, so always ask a licensed roofing contractor about screen guards before attempting to install them yourself.
Micro Mesh Guards
These leaf guards follow the same basic principle as screen guards, in that they involve covering the openings of your gutters with mesh that lets water run through while stopping solid debris. However, micro mesh guards have smaller openings and can often be installed by snapping the guard to the top of the gutter directly.
Other micro mesh guards can be installed by connecting a flange to the fascia of your roof. If you invest in micro mesh guards, make sure to clean them occasionally by using a garden sprayer and a brush to remove material that may become trapped in the ultra-small holes (such as dirt and dust).
Reverse Curve Guards
Reverse curve guards are designed with a bend that allows water to flow around the guard and into the gutter while guiding larger debris to the edge of the roof, where it can safely slide off. These gutters are generally well-engineered, high-quality roofing accessories that are effective at keeping gutters clear even in yards with plenty of trees.
Reverse curve gutters can also be more expensive than other kinds, and they're generally more complicated to install. Investing in this type of leaf guard for your home is an excellent way to keep your gutters free from clogs and enjoy the peace of mind that comes with knowing an overflowing gutter won't cause water damage to your home.
Brush Guards
Brush guards are about as low-tech as leaf guards get, but they can still be pretty effective. These budget-friendly guards resemble large pipe-cleaners that you can easily insert lengthwise into your gutters to block large debris from settling in them.
Brush guards won't protect your gutters from small particles that accumulate in your gutters over time, though. These guards are far better than nothing, but for total protection, you'll want to opt for something more precise.
Foam Guards
These guards are essentially big, long, toblerone-shaped blocks of foam that sit point-down inside your gutters with the flat side leaning out towards the roof to block debris. Water can still trickle through the foam into the gutters, making these effective and cheap gutter guards.
Why Leaf Guards Matter
Purchasing gutter guards might seem unnecessary, but the costs associated with water damage are much higher—often totalling thousands of dollars. Instead of risking that kind of expense, it's much better to buy effective gutter guards and have them professionally installed to ensure they will function properly.
Have more questions about gutter guards and what kind to buy for your home? Contact your local roofing contractors today and let a professional answer your questions.
Related Posts: