The materials used for your home's exterior can have a huge impact on its condition and value over time. Carefully choosing high-quality siding and...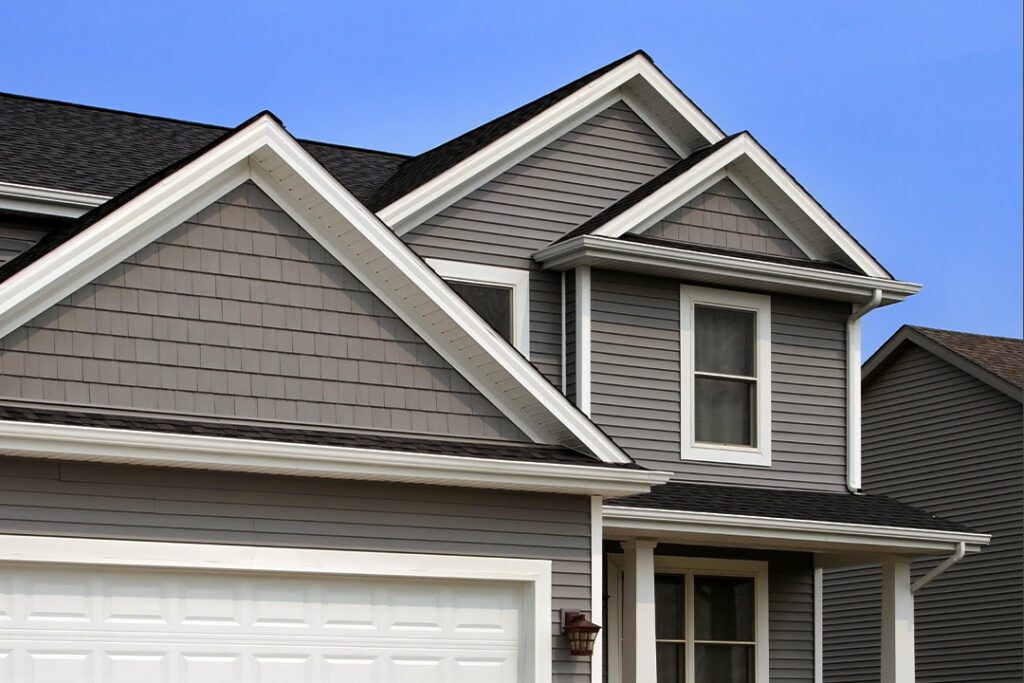 The materials used for your home's exterior can have a huge impact on its condition and value over time. Carefully choosing high-quality siding and properly maintaining it lets you save on heating and cooling while preventing leaks or moisture from accumulating in your home. Although there are many siding materials to choose from, the most popular choice in Calgary is vinyl—but why?
Guns N Hoses installs siding on homes across Calgary, so our team has experience with a wide range of materials—from vinyl to Versetta Stone, Hardie board, KWP engineered wood products, and more. Below, we'll help you learn everything you need to know about vinyl siding so you can decide whether it's right for your home.
Vinyl Siding and Calgary's Climate
Siding in Calgary needs to be strong enough to withstand the city's often-drastic seasonal temperature changes—but most homeowners also want siding to be affordable, good looking, and low maintenance. While there are materials available that may outperform vinyl in on or two of those categories, vinyl remains the most popular siding choice because of the balance it strikes between all of these properties.
Yes, some people might prefer the look of stone or wood—but those materials often require more maintenance over time. And while Hardie board might be tougher, it's also heavier, more expensive, and more time-consuming to install. That doesn't make any of those materials bad options—but because vinyl is a "jack of all trades" siding material that looks good and lasts for years without requiring much work, it's easy to see why people all over Calgary still choose to use it.
Other Types of Siding
Let's take a closer look at some alternatives to vinyl siding and why they're used.
Hardie Board
Hardie board is a popular choice for siding due to its exceptional durability and low maintenance. However, home owners interested in Hardie board should be prepared to make a larger investment up front, due to its higher costs and the extra time required to install it because of its weight.
Real Stone Siding
Like Hardie board, real stone siding can be costly to install—but it's often chosen for its sustainability, since it's one of the only siding materials that can be recycled. Stone siding is also appealing for its ability to increase the resale value of a home, since many people like the look.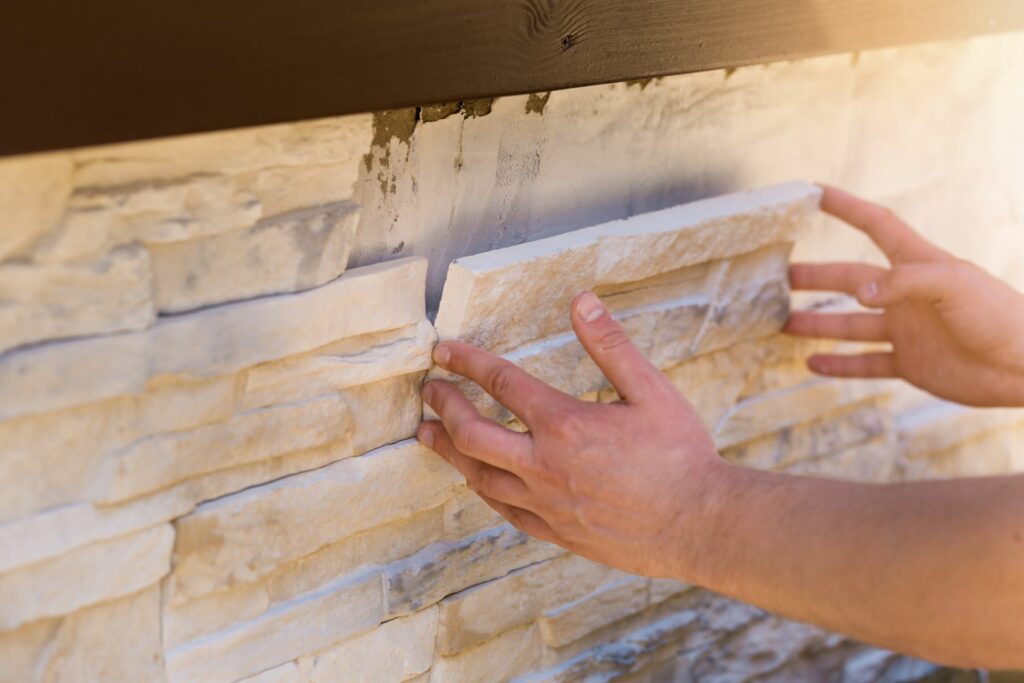 Stone Veneer
Some homeowners are choosing stone veneer for a more affordable option that looks similar to the real deal. This type of siding is a lightweight alternative to real stone while maintaining the same aesthetic purposes. However, there can be risks to using this type of siding. These panels can introduce moisture if not installed properly, leading to costly repairs (that's why it's vital to make sure you hire professionals like us to install any kind of siding you choose).
Other Siding Options
There's a range of other siding materials available, including metal, brick, and wood—but many of these are impractical for Calgary's climate (although wood can be an excellent choice if you buy a high-quality product and take care of it properly). If you have questions about using one of these materials for the exterior of your home, contact us and speak with a professional who can tell you more about each option.
Strengths of Vinyl Siding
Vinyl siding offers several compelling advantages over other siding materials:
Vinyl siding is inexpensive compared to most other materials (like fiber cement, stone, or high-quality wood).
Vinyl is extremely customizable as it comes ready to install in a variety of colours, finishes, styles, and textures.
Vinyl is low maintenance—it does not need to be painted as the colour does not flake or chip off.
Vinyl siding can withstand most harsh climates, since it doesn't warp as much as wood or metal siding during seasonal temperature shifts.
Because it's lightweight, vinyl siding has an easy installation process.
Vinyl siding effectively protects the wood underneath your siding from moisture when installed by our careful professionals.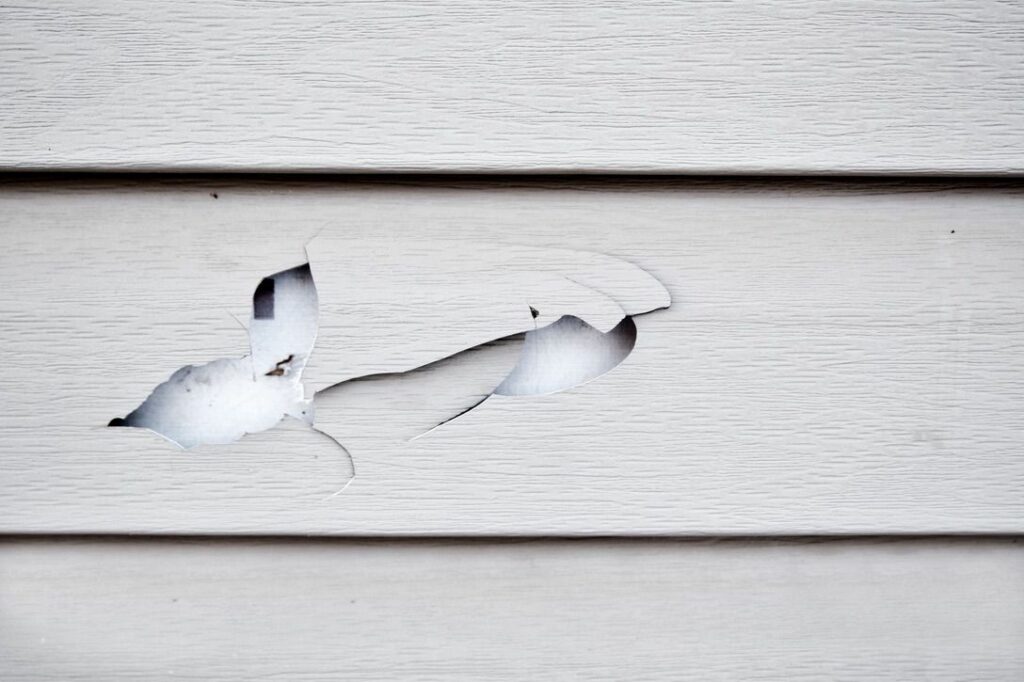 Weaknesses of Vinyl Siding
Like all siding materials, vinyl siding has a few vulnerabilities—and being aware of them can give you the knowledge you need to keep your vinyl siding in great shape longer!
The effectiveness of vinyl siding depends on installation—yes, you can do it yourself, but you may run into future maintenance issues if installed improperly. We recommend hiring a professional to install vinyl siding.
Vinyl is not as eco-friendly as other siding materials—if vinyl cannot be recycled, it is often burned in landfills contributing to pollution.
Although it normally lasts for decades, vinyl can warp over time in climates with a wide annual range of temperatures. Calgary's bitterly cold winters and short but hot summers can eventually result in warping and cracking in vinyl panels.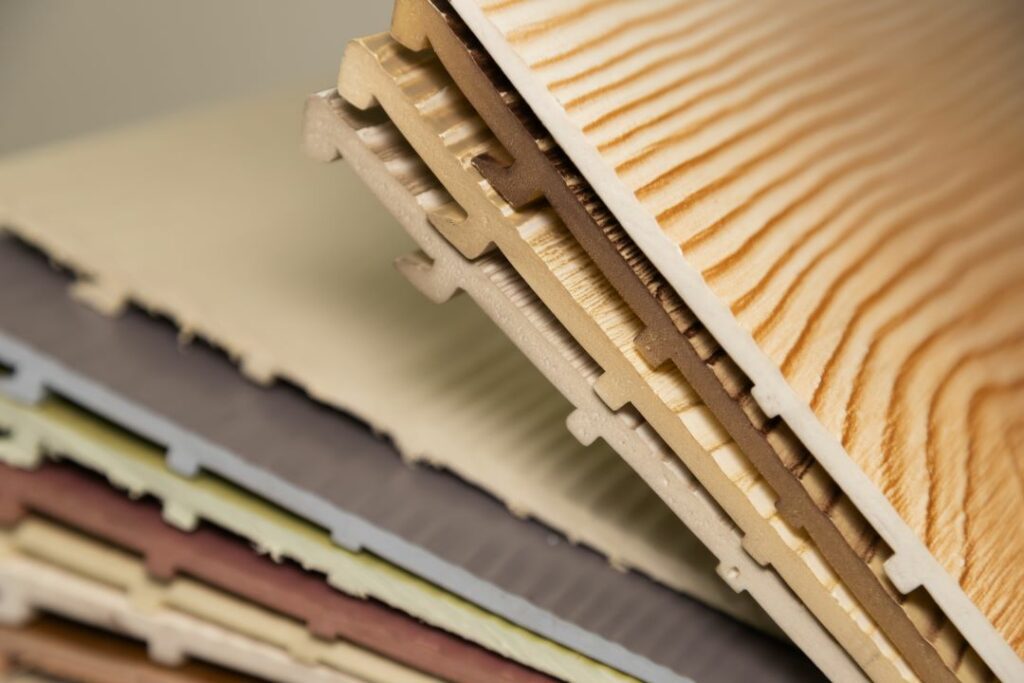 Get a Complimentary Quote For Your Home's Siding
Although Calgary experiences extremes when it comes to weather, vinyl siding is still the most popular choice due to its affordability, low maintenance, and customization. But regardless of whether you're planning to replace your siding with vinyl, Hardie board, stone veneer, or another material, the team at Guns N Hoses can help you find high-quality products that meet your home's unique needs. Contact us to learn more about replacing or repairing your home's siding.
Related Posts: