Guns N Hoses is the go-to roofing and exteriors company for Calgary homeowners. Learn from our team about how choosing the right siding can improve your home's value, insulation, weather resistance, and more.
...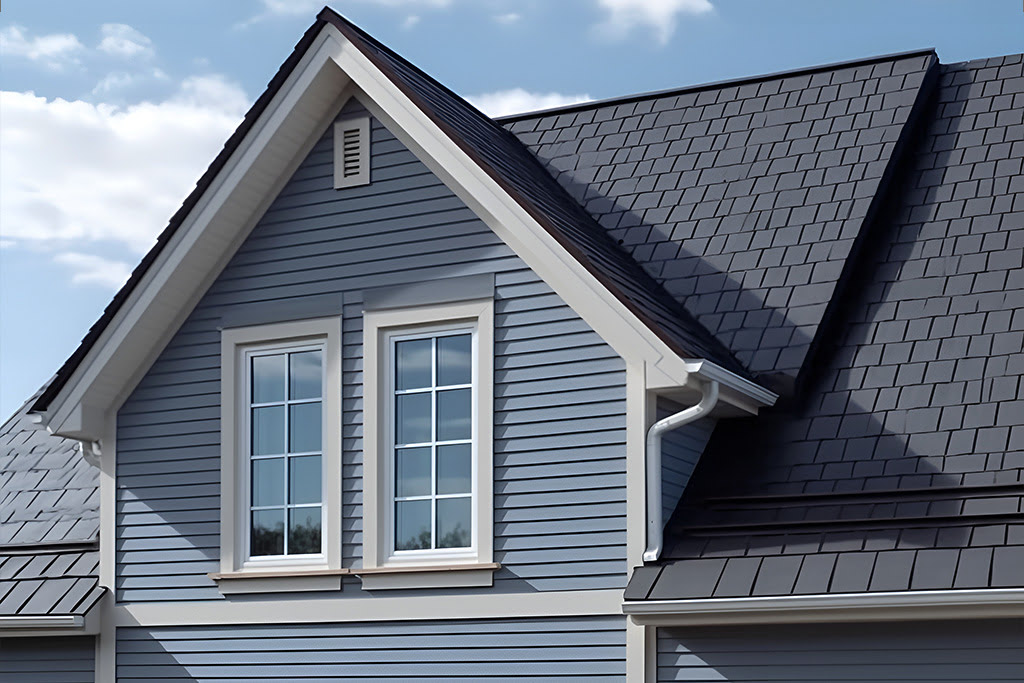 The right siding keeps your home energy efficient while protecting it from Calgary's often harsh weather conditions—including rain, hail, and snow. But siding also plays a vital role in how your home looks, and can even help determine its value when you're trying to sell it. That's why choosing the right siding for your home is one of the most important decisions you'll make as a homeowner.
Below, our team at Guns N Hoses compares several of the most popular siding materials on the market. We've spent years installing new siding in Calgary, so we're happy to share our knowledge and help you choose the best option for your home.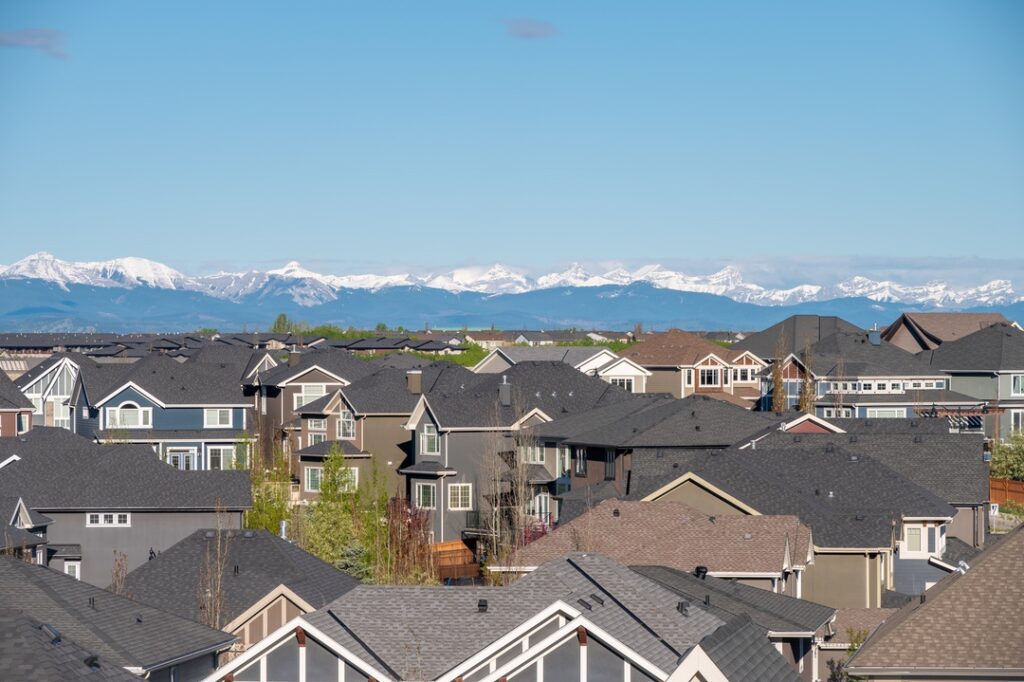 Why Siding Matters in Calgary's Climate
Inclement Weather
As anyone who's lived here knows, Calgary throws a lot at houses. Not only is there plenty of snow during the winter, but you'll also deal with hail storms during the summer, sudden downpours in the spring or fall, and high-speed winds year-round. Make no mistake: any material you use for siding in Southern Alberta needs to be able to take a beating.
Temperature Changes
As if potentially extreme weather wasn't enough, the temperature in Calgary can change rapidly, even in the course of a single day. These fluctuations can cause certain materials to expand and contract—so it's best to choose siding that's meant to handle heating and cooling without warping or cracking over time.
Wildfires & Other Climate Emergencies
With wildfires becoming an increasing threat to homes in Alberta and many other parts of the country, many homeowners are looking for siding that offers high heat resistance. This can protect your investment and provide an additional layer of safety in case of a climate emergency.
Calgary Siding Options Compared
Most homes in Calgary use one of several materials for siding—but these materials don't all perform the same in Calgary's unique climate. Here's a breakdown of how they differ:
| | | | | | | |
| --- | --- | --- | --- | --- | --- | --- |
| Material | Pros | Cons | Performance in Calgary's Climate | Maintenance Required | Typical Costs | Average Lifespan |
| Vinyl Siding | Most common. Least expensive. | More easily damaged in inclement weather (hail, high winds, etc.). Melts quickly in wildfires. | May warp during extreme heat and cold fluctuations. Can easily crack and melt. | Wash annually. Check for cracks. | Starts at $3-8 per square foot | 20-30 years |
| Aluminum Siding | Resilient to most hazards. Doesn't crack in freeze/thaw cycles. Recyclable | Can dent or scratch due to hail or high winds. | Withstands extreme heat and doesn't easily ignite. Retains its form during temperature changes. | Check for dents, scratches, or corrosion. | +35% | 30-50 years |
| Engineered Wood Siding | Aesthetic appeal. Resistant to extreme heat & freeze/thaw cycles. | Less fire-resistant than some other materials. | Handles extreme temperatures without warping or deteriorating. Fire-resistant, but not as much as fibre cement or metal. | Check for rot, pests, and reseal or repaint as needed. | +45% | 20-30 years |
| Insulated Vinyl Siding | Enhanced R-value. Provides impact resistance. More energy efficient. | Still melts quickly in the high heat of a fire. | Provides insulation against extreme heat, but melts rapidly when exposed to fire. | Wash annually. Check for damages. | +60% | 25-30 years |
| Fibre Cement Board | Extremely resilient to many climate hazards. Doesn't shrink or warp in hot climates. | Water-resistant paint recommended to prevent damage. | Resilient to wildfire, hail, and high winds. Unaffected by hot climates. Needs proper maintenance to prevent water damage. | Paint with water-resilient paint. Repaint every 12-15 years. Check for moisture issues. | +65% | 30-50 years |
| Cementitious Stucco | Fire-resistant. Enhanced resistance when additional insulation is added. | Not ideal against heavy rain/winter storms. | Fire-resistant, but can shrink and crack due to moisture and snow. Additional insulation enhances performance. | Check for cracks, especially after rapid temperature changes. Repaint or reseal as needed. | +70% | 50-80 years (less if not properly maintained) |
| Steel | Extremely robust. Recyclable. Non-combustible. | Low insulative value without added insulation. | Withstands a wide range of climates. Non-combustible and does not ignite or spread fires. Requires insulation to improve energy efficiency in extreme heat. | Check for corrosion or dents. | +100% | 50+ years (if not dented by hail storms or blown debris) |
| Natural Wood | Classic aesthetic. | Prone to damage from various climate hazards. Requires treatments for enhanced resilience. | Warps over time, affecting insulation. Can be treated for fire resistance, but not entirely fire-proof. | Check for rot, pests, and reseal or repaint as needed. Use high-quality paint and metal flashing on corners. Seal joints well. | +160% | 20-40 years (less if not properly maintained) |
| Brick | Highly resilient against many hazards. Excellent protection against extreme heat. | Requires a good fastening system/mortar. | Highly resilient against fire, hail, and winds. Provides protection against extreme heat and reduces energy bills. Holds up well in rain. | Occasionally check mortar and clean bricks as needed. | +195% | 100+ years |
| Stone | Fire-resistant. Rarely damaged in high winds. | Susceptible to freeze/thaw cycle cracks. Low energy efficiency unless insulated. | Fire-resistant. Resistant to wind damage but can crack from freeze/thaw cycles. Requires insulation to improve energy efficiency. | Check for cracks or damages, especially after freeze/thaw cycles. | Typically more expensive than most other options. | 50+ years |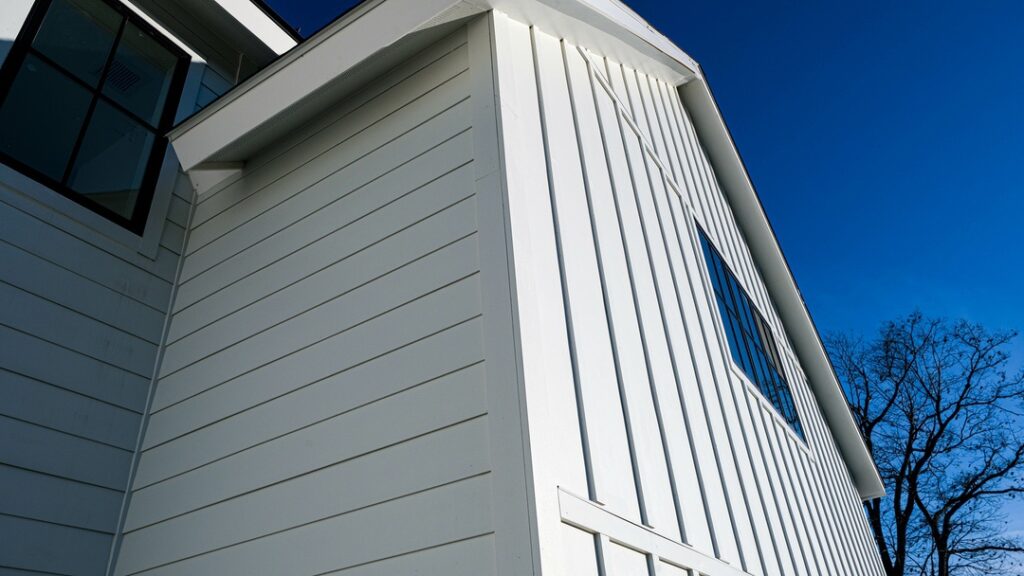 Our Recommendations for Calgary Homes
Guns N Hoses can use any of the materials above when installing new siding for your home—but in most cases, we recommend investing in James Hardie fiber cement siding if you want a low-maintenance siding solution that provides optimal weather resistance and improves the curb appeal of your home.
Alternatively, engineered wood siding can provide a classic and natural look for your home while maintaining its appearance over time, and stone makes an excellent option for homeowners who are willing to invest additional money in high-end, long-term protection.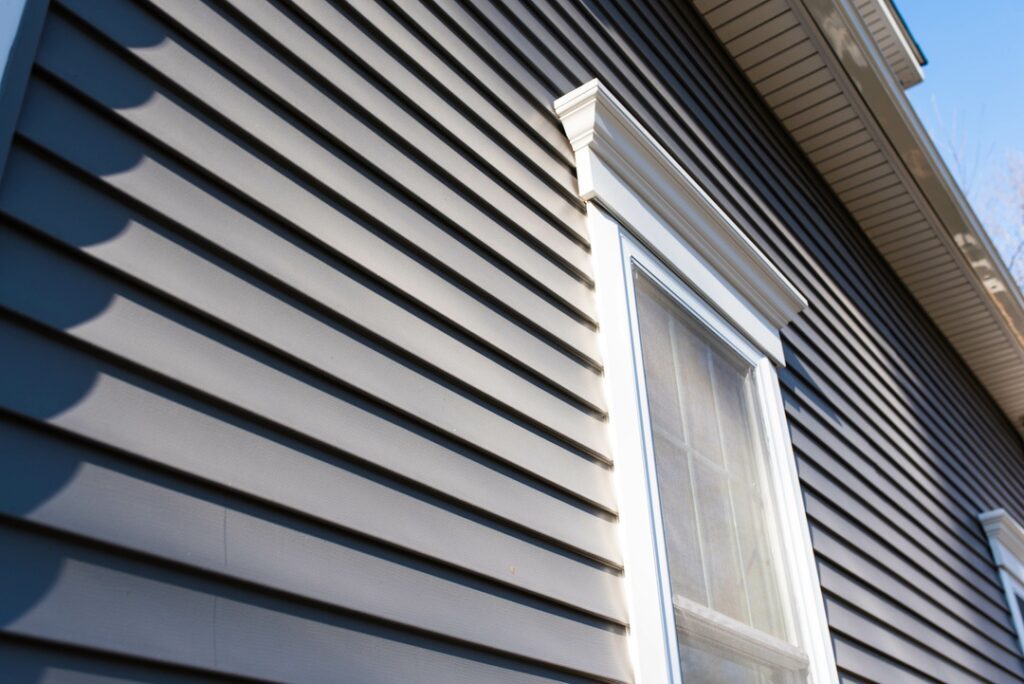 Budget-Conscious Options
Vinyl remains the most budget-friendly type of siding—but we strongly recommend choosing a version with added insulation for better energy efficiency and protection during extreme weather. Certain types of metal siding can also be affordable while providing decent weather protection, but you'll have to look out for dents during hail storms and corrosion from rain or melting snow.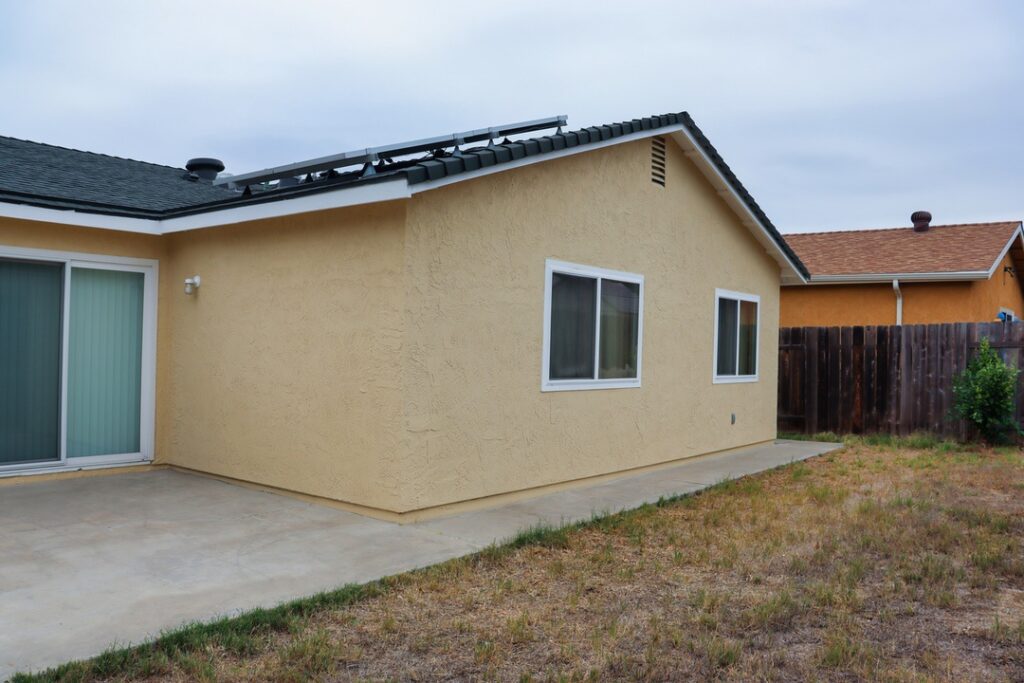 Niche Options for Special Cases
We typically do not recommend stucco or natural wood siding for Calgary homes. While these materials often look great, they're fairly expensive and can easily become warped or cracked during seasonal temperature changes. Generally, we only suggest these options if you're looking for a specific aesthetic and are willing to put in the extra effort to maintain your siding over time. Brick is also a viable option for homeowners who want a more traditional appearance—just make sure your home can take the weight!
Consider Your Needs As a Calgary Homeowner
Before deciding on one of the materials presented above, make sure to consider the following factors:
Budget: What can you afford to spend on new siding? Remember to consider the expected lifespan of your siding as well—for example, vinyl siding is cheaper than fiber cement but may end up being more expensive in the long run if you have to replace it.
Aesthetics: What materials suit the style of your home and surroundings best? What materials do other homes in your neighborhood use?
Energy Efficiency: Will the materials you choose keep heat inside your home, or will you have to add extra insulation? Remember to factor this into the overall cost.
Professional Expertise for Your Siding Installation
Choosing siding for your home can feel complicated, but we're here to provide you with expert advice. Our team can recommend siding options based on your budget, your stylistic preferences, and your home's needs. We also provide free video estimates for each installation so that you can ballpark the costs and plan for the work ahead of time. Contact Guns N Hoses now to take the next step towards giving your home a brand new exterior this year, or browse the FAQ below to learn more.
Frequently Asked Questions about Siding in Calgary
How long does it take to install new siding?
The time it takes to install new siding depends on the size of your home, whether any repairs are needed, and whether your current siding needs to be removed. Typically, putting new siding on a home takes 1-2 weeks, but we'll give you a specific estimate for your project when you contact our team.
Can Guns N Hoses install siding in the wintertime?
Absolutely! We install siding year-round. With our help, it's easy to give your home the protection it needs whenever the need arises.
What siding will increase the value of my home?
Hardie Board fiber cement siding, engineered wood, and stone can all help improve the curb appeal of your home and help you sell it at a higher price. Conversely, cheaper siding materials like vinyl often have a minimal impact on home values.
What can I do to protect my new siding?
In addition to cleaning your siding and checking it for damage on a regular basis, you'll want to keep water from running down the sides of your home during storms. To do this, consider installing leaf guards on your gutters that can prevent blockages in your roof's drainage system and ensure that water is always carried away from your home effectively.
Related Posts: