Roofs and roofing, Tips & Useful Info
Your roof keeps out the rain, helps ensure your home's structural integrity, and is a vital part of your property's curb appeal—so protecting i...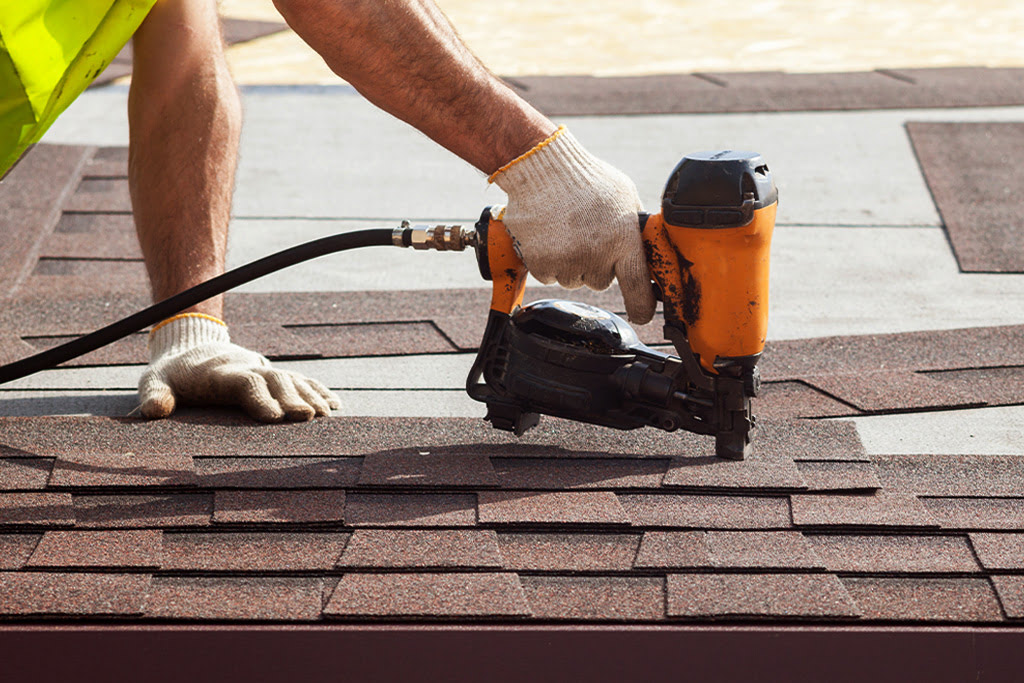 Your roof keeps out the rain, helps ensure your home's structural integrity, and is a vital part of your property's curb appeal—so protecting it from debris and inclement weather is essential for maintaining your investment. Impact-resistant shingles offer more durability than standard varieties—but is Calgary's weather rough enough that you should consider using them for your next roof replacement?
As Calgary's local roofing experts, our professionals at Guns N Hoses roofing have installed all kinds of shingles on homes throughout the city. We've seen the difference impact-resistant shingles can make up close, so we're here to walk you through their costs and benefits to help you make an informed decision about how best to protect the roof over your head. Ready? Hail yeah—let's go.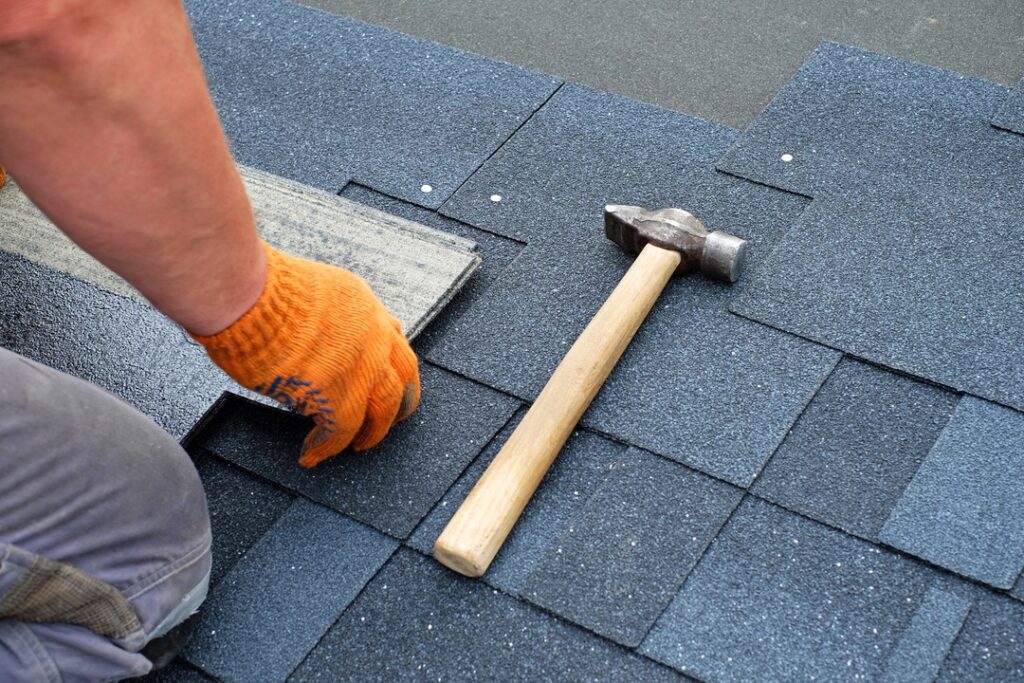 What Are Impact-Resistant Shingles?
Impact-resistant shingles are shingles specifically designed to withstand extreme weather conditions, such as:
High winds
Hail
Flying debris
Unlike traditional three-tab and architectural shingles, which are made primarily of asphalt or fiberglass, impact-resistant shingles are made of more durable materials. They often use asphalt modified with a synthetic rubber-based polymer called SBS, which makes the shingles more flexible in a wide range of temperatures and less likely to crack when struck by objects.
The Benefits of Impact-Resistant Shingles
Homeowners who use impact-resistant shingles on their rooftops can experience the following benefits:
Higher durability: In addition to their increased resistance to being struck by flying objects (see above), impact-resistant shingles are rated for higher wind speeds than traditional varieties. Standard shingles are typically suited for lower wind speeds, whereas impact-resistant shingles can often handle winds up to and even exceeding 200 km/h.
Lower maintenance and repair costs: standard shingles have an average lifespan of 15-20 years, depending on specific weather conditions in your area and how well you take care of your roof. Impact-resistant shingles may last up to 30 years or more under similar conditions.
Increased property values: since impact-resistant shingles provide better protection for your rooftop, they can be used as a selling point when putting your house on the market. Consult with your real estate agent or broker for details on how much adding impact-resistant shingles to your roof could boost the value of your home.
A more robust appearance: impact-resistant shingles often have a thicker and more three-dimensional appearance than standard asphalt shingles, which can make your roof look more sturdy and appealing.
Insurance Company Discounts ****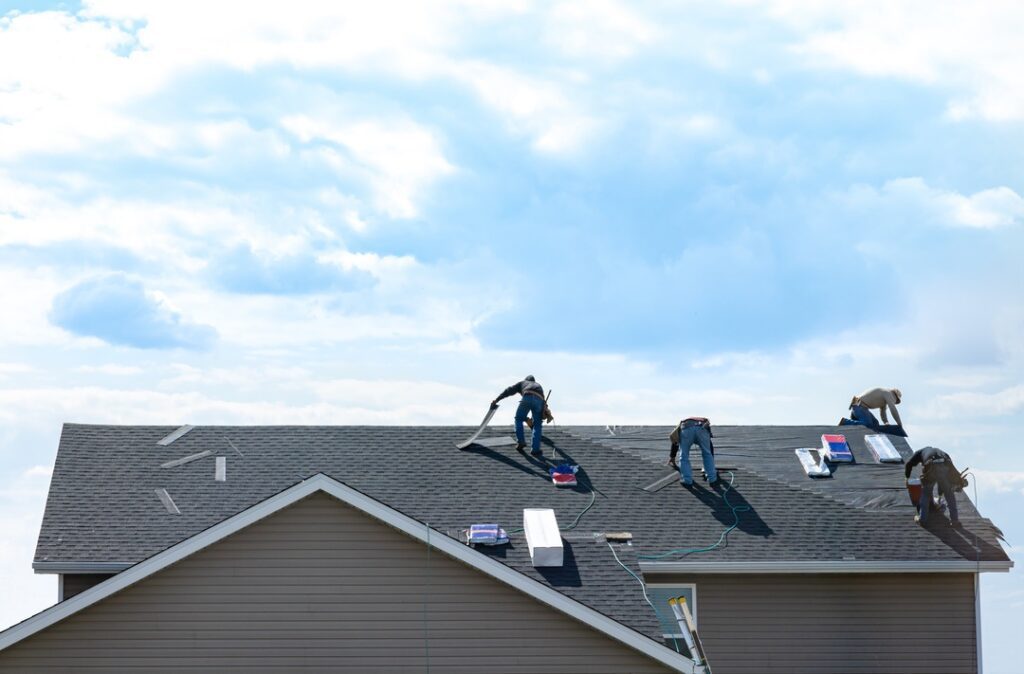 How Much Do Impact-Resistant Shingles Cost?
The costs of installing impact-resistant shingles on your rooftop will depend on several factors, including the square footage, shape, and slope of your roof. In many cases, impact-resistant shingles cost $7-$8 per square foot to install on Calgary rooftops, slightly more than standard shingles, which normally cost $5-$6 per square foot to install.
However, bear in mind that these numbers are only approximations, and that the best way to predict the costs of putting impact-resistant shingles on your rooftop is to call us for a quote. We'll ask you specific questions about your roof and home to provide you with a quote you can trust.
Comparing the Long-Term Costs of Impact-Resistant and Standard Shingles
While impact-resistant shingles are more expensive than standard shingles, it's possible for them to last twice as long. Since they only tend to be about 1/3rd more expensive on average, you can actually save money in the long run by having impact-resistant shingles installed on your roof. Here are two examples to illustrate, using a typical Calgary roof size of about 1500 square feet:
$6 per square foot for standard shingles x 1500 square feet = $6000 over 15 years or $600 per year
$8 per square foot for impact-resistant shingles x 1500 square feet = $9000 over 30 years or $400 per year
So as long as you plan to continue living in your home and take the time to maintain your roof properly, impact-resistant shingles are often an excellent investment. This is even more true when you consider Calgary's erratic weather conditions.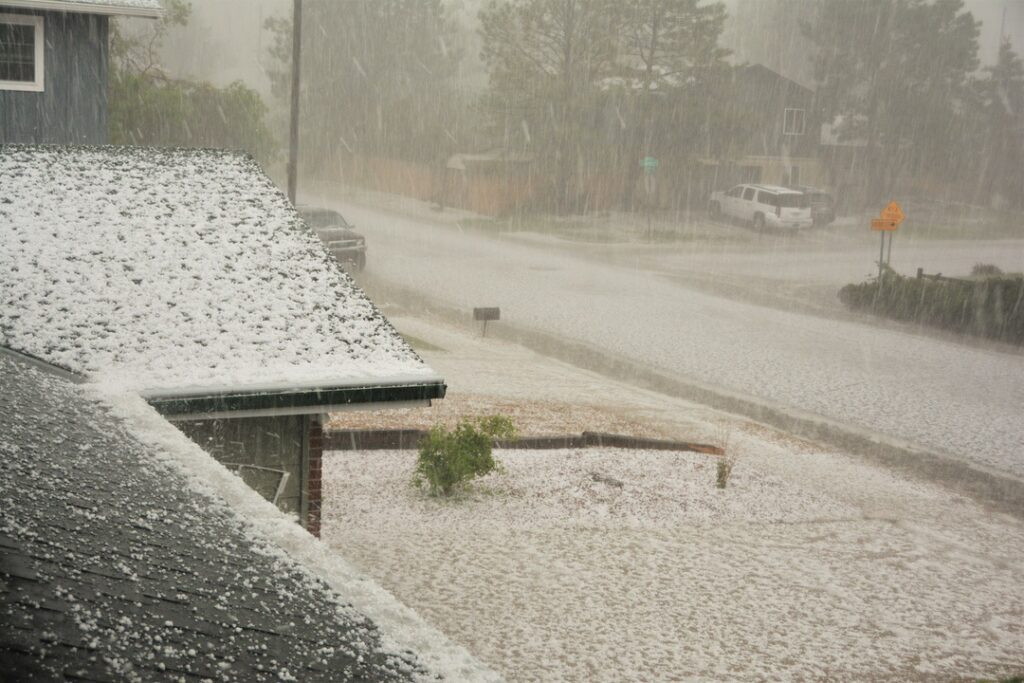 Do You Need Impact-Resistant Shingles in Calgary?
While it's true that Calgary is Canada's sunniest major city (with an average of 333 days of sunshine per year), that doesn't mean the weather here is always gentle. In fact, Calgary is located smack-dab in the middle of "hail alley"—Canada's most common region for hailstorms. On average, 5 hail storms hit the city every year, causing billions of dollars in damages to homes, businesses, vehicles, and other property.
Making the investment in impact-resistant shingles can save you money in the long run while protecting your home effectively and boosting its appearance. To learn more about the process of upgrading your roof for Calgary's climate and conditions, contact Guns N Hoses and get in touch with one of our exterior experts.
Related Posts: