Your roof is an out-of-sight-out-of-mind feature that is often forgotten about. While it's often the last priority for updates, cleaning, and maint...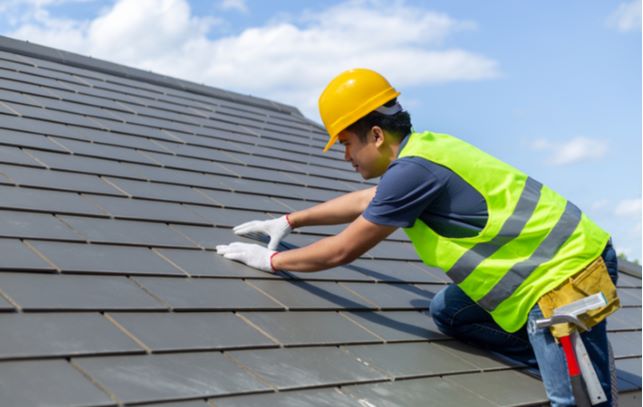 Your roof is an out-of-sight-out-of-mind feature that is often forgotten about. While it's often the last priority for updates, cleaning, and maintenance the reasons roof maintenance is important are numerous. It's actually one of the more important elements in your home to maintain and repair.
Your roof is constantly exposed to the elements, causing it to become more damaged over time compared to other aspects of your home. To save money, time, and the stress of having to get your roof replaced, you should schedule professional roof maintenance at least twice a year and after any severe weather event.
Keep reading to learn more about the top 5 reasons it's essential to take care of your roof and who to call to get it done.
Top 5 Reasons to Maintain Your Roof
There are many reasons to maintain your roof. Proper maintenance can save you money, time and can keep your home looking its best. The top 5 reasons you should be sure to take care of your roof include:
Extend the Life of Your Roof
Since your roof is constantly exposed to the elements, it can quickly become damaged. Although your roof is built to last in these conditions for decades, harsh weather, storms, and other factors can break down your roof more quickly.
By having your roof inspected regularly, you'll be able to identify problems and have them repaired before they become a more significant issue. This will keep your roof in good condition and can extend your roof's life, allowing you to avoid costly roof replacements before they're needed.
Save Money
Preventative roof maintenance can save you money as minor repairs are much less expensive than major repairs or complete replacement. Proper care helps you save money in two ways:
It keeps your roof functioning properly so it can better withstand poor weather that can cause damage
It allows damage to be caught and fixed early, keeping your roof from wearing out and deteriorating
To save money in the long run, we recommend that you have your roof inspected once a year or after any significant storms or environmental issues.
Keep Your Warranty Intact
Many warranties for roofing require that your roof be inspected at least once a year. If you fail to do this, you may not stay within your warranty guidelines, which can increase your costs significantly.
As a homeowner, it's your responsibility to ensure your roof is regularly inspected, repaired, and cleaned to keep up with your roof warranty. If you fail to do so, it can cost you more money in the long run.
Maintain the Value of Your Home
A well-maintained roof is a vital component in any house. If you're planning on selling your home at some point, it's a good idea to stay on top of maintaining your roof.
Keeping your roof in good shape can add value to your home and saves you from having to replace it before you sell.
Lower Your Utility Costs
If your roof is in bad condition, it can make your home less energy-efficient, driving up your utility costs.
Leaks, holes, and general damage have a significant effect on how your entire home is ventilated. However, proper and regular roof maintenance can address all of these issues.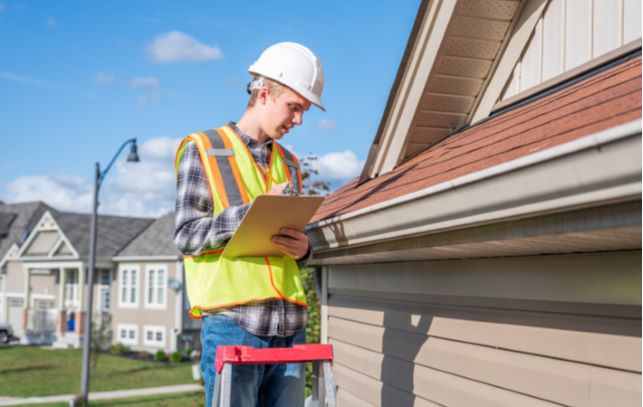 What To Do if Your Roof Needs Maintenance
If your roof needs attention, the first step is to have it inspected.
During an inspection, a professional will look for leaks, wear and tear, weather damage, and any other structural problems from installation or previous repairs.
The four main parts of an inspection include:
A structural inspection includes looking for any structural damage
A material inspection includes checking for any missing or damaged roofing material
An interior inspection includes checking the interior of your home for signs of roof-related damage
A workmanship Inspection includes examining your roof for any past installation or repair mistakes
After a roof inspection, a professional roofer will give you a detailed report outlining any issues and a list of recommended repairs. It's important to take this report seriously if you want to maintain your roof properly.
When Should You Get Your Roof Inspected
At Guns N Hoses, we recommend that you get your roof inspected annually and after any event that could cause potential damage. This ensures that your roof is taken care of year-round, saving you stress, time, and money in the long run.
The best time to get your roof inspected is in the spring or fall when the weather isn't too cold. This ensures the safety of the roofers performing inspections and maintenance and increases the success of repairs.
Get the Help You Need Today
The better care you take of your roof, the longer it will last. Our goal at Guns N Hoses is to keep your roof performing at its best for as long as possible.
If it's time for a roof inspection or you have any questions about maintenance or repairs, please contact us today!
Related Posts: