Do I need roof repair?
We understand times are crazy and uncertain right now, and no one knows how long it is going to last like this. We will help you determine if you need a new roof.
Here are 7 warning signs you may need a new roof
Age of Roof – How old is your existing roof?  Most roofs will last between 15 and 25 years if installed correctly.  Your roof should only have one layer of shingles, not multiple layers of shingles.  If there are multiple layers of shingle, it likely will not last any longer than 20 years.  Your roof also needs to be properly ventilated to last its full potential.
Curling or Buckling Shingles – Are your shingles curling at the edges or buckling? If they are, this is another sure sign that you may need a new roof.  Often the side of your roof that gets the most direct sunlight will deteriorate first.  If you notice the shingles are curling and losing granules, the shingles are likely past their life expectancy.
Missing Shingles – Are you missing any shingles on your roof? Have you seen any shingles laying in your yard or your neighbor's yard?  If so, make sure they are not coming from your roof.  If you do notice missing shingles, it's possible it is the result of a wind storm, and it is a definite sign it needs to be repaired or replaced.
Exposed Valleys – Are you missing shingles in the valleys or are they falling apart in this area? If so, you will need a new roof, as this area is one of the most important regions of your roof.  Valleys are the areas that shed the water from snow and rain from the roof surface to your eavestroughs.  If the valleys are damaged, you can very easily be vulnerable to roof leaks.
Granules in your Gutters – Do you see a lot of shingle granules in your gutters or on the sidewalk under your downspouts? Shingles tend to lose more granules towards the end of their life cycle.  If you see darker colors on parts of your roof, this may also mean that you are losing a lot of granules.
Moisture in your Attic Insulation – Is there moisture in your attic insulation? If there is, this could be a sign that your roof is leaking and needs to be replaced.  It could also mean you do not have adequate ventilation and/or insulation, so it is best to get it checked out by a professional.
Daylight coming in through your Roof Boards – when you are in your attic, can you see any daylight coming in through the roof? If you can see any daylight coming in through the roof, there could be a flashing issue which may lead to leaks.  It could also indicate your roof is at the end of its lifespan and needs repair.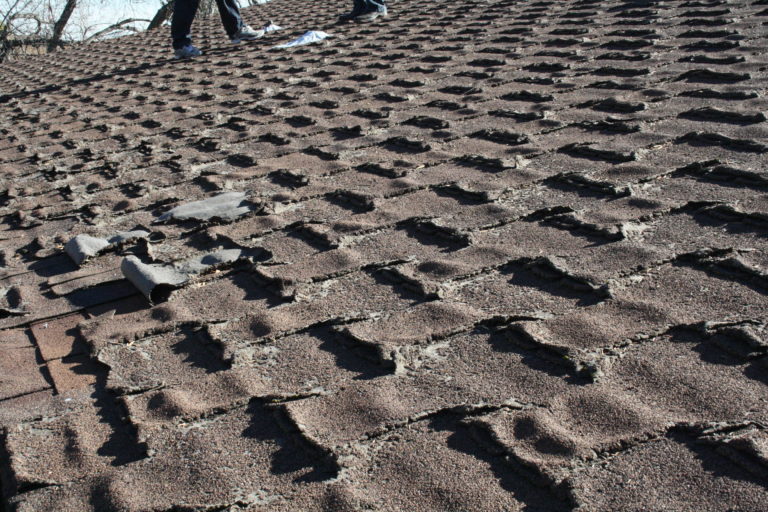 The best way to find out if you need roof repair right now is to call a roofing professional to do an inspection for you.
At Guns N Hoses Roofing, Exteriors & Insulation, we have you covered and we are here to help! We are offering FREE VIDEO ESTIMATES and NO INTEREST AND NO PAYMENTS UNTIL 2021! Click below to pre-qualify today.

Keeping our community safe during this pandemic is a matter we take seriously. We are confident that we can make the safety and well being of everyone our #1 priority while also delivering the quality and value you have come to expect from us.