How many times do you think about your home's insulation in your day?
If this thought has never crossed your mind, then your insulation must be doing a pretty good job! Unfortunately, this isn't the case for all Canadians, and poor insulation can lead to several problems both costly and, sometimes, even unsafe.
But with the right team, you can get help spotting potential insulation issues before they could spell disaster for your family. Guns N Hoses is proud to use state-of-the-art thermal imaging technology to inspect your home and attic's insulation. This process will ensure your insulation is working its best to maintain your home comfort levels and keep your energy costs low.
But what are the issues thermal imaging technology detects? Let's take a deep dive into advanced thermal imaging and how we use it to help families like yours stay comfortable and safe throughout the year!
What Is Thermal Imaging?
Thermal imaging is by no means the newest technology in the world. In fact, thermal imaging has been around since the 60's in various fields, the most common being law enforcement and security.
Since then, however, thermal imaging has evolved as a useful tool with seemingly endless applications, like the home services sector. At Guns N Hoses, we've adopted thermal imaging technology because of how much information we can get about your home's insulation through a single thermal picture.
We've also been certified to use FLIR (Forward Looking Infrared), a leading supplier of infrared technology that is currently being used for firefighting, farming, wildlife conservation, and so much more.
What Does Insulation Do?
Whether you want your home to stay cool during the summer or warm during the winter, you owe the thanks to your home's insulation. Sure, you could thank your furnace or your air conditioner, but neither of these systems would be very useful if your insulation didn't keep your temperature locked in at a stable level.
Insulation slows how quickly heat transfers out of your home, and heat often escapes through your attic, making this area one of the most important places to have quality insulation. Without proper insulation, you'll find it incredibly difficult to maintain your home's temperature.
Attic Insulation Problems & How Thermal Imaging Detects Them
So, what are the issues you might experience, and how can thermal imaging spot them?
Attic inspections are an in-depth process that requires us to observe every inch of your attic's insulation, and thermal imaging is a way we can get a clear view of what your attic needs quickly, accurately, and affordably.
There are a number of issues your attic might experience during its lifetime, so it's important to have regular inspections to ensure these issues don't lead to more significant problems in the future. Regular attic inspections are instrumental in saving you a mountain of cash you might have had to spend on energy bills, HVAC replacements, or even roof and attic repairs.
Air Leaks & Defective Panelling
Air leaks in your insulation can let cool or warm air escape from your house.
Using thermal imaging, we can detect air leaks and defective panelling by looking for spots that may have a different tone than the rest of your insulation. If your home is supposed to be warm, we can look for cool spots, and vice versa.
Moisture Buildup
Attic rain is an issue that occurs when moisture accumulates in the attic, and when the winter months roll in, it freezes. When it's summer again, the ice melts and leads to problems with mould and mildew.
Though thermal imaging doesn't actually "detect" moisture build-up, it does detect the subtle temperature changes moisture can make throughout your roofing system. In this situation, your home may have ventilation issues caused by poor insulation planning and placement in your attic.
Home Heating Problems
Does it feel hot when it's supposed to feel cold? If so, you might want to get an attic inspection to look for leaks, defective insulation panelling, or other issues in your home insulation.
Managing your home's temperature is just as much about having a quality HVAC system as it is about having quality insulation throughout your attic. Without it, you'll be working your home heating system over time just to feel comfortable in your own home, raising your energy bills and increasing the risk of an HVAC system failure.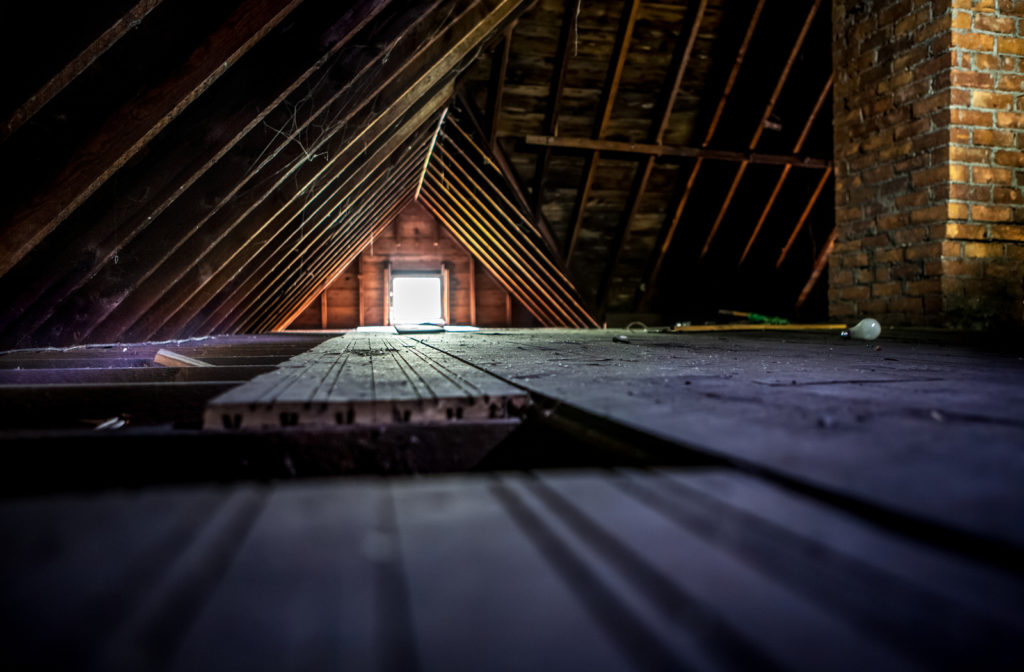 Save Yourself High Energy Bills All Year Round
Suppose you're struggling with home heating problems or regular issues with moisture in your attic. In that case, we highly recommend speaking to our team first before repairing your home heating system or making your own repairs in your attic.
An attic inspection can help reveal a number of issues that you may think are stemming from your furnace or roofing system, but in fact, are coming from problems with your insulation.
It's our mission to find the problem and correct it, and thermal imaging helps us search for all types of insulation concerns. If you have any questions about how we can help your attic serve your needs, give us a call today!
We'll be happy to help!