Poor weather and thunderstorms can do more than overwater your grass and kill some plants; they can cause significant damage to your siding and roof. If your roof has suffered through a severe hailstorm, you might need a repair or replacement. Thankfully, a new rebate program can provide you with some extra money to afford some quality, hail-resistant material for your home. Calgary has a new roofing rebate program, so continue reading to learn more about this program and how you can get your $3,000 rebate. 
Calgary is No Stranger to Hail
If you live in Calgary, you're likely familiar with hailstorms, thunderstorms, and tornado warnings. The city's location between high-elevation winds, northern cold, and southern humidity make Calgary a prime location for severe weather.
There's a reason June to September is known as "hail season" in the prairies. You'll find most hailstorms happen between Calgary and Red Deer, with 3 out of Canada's top 10 costliest weather disasters being caused by hail in the Calgary area.
With the extreme weather the area commonly experiences, the City of Calgary has approved a $3,000 roofing rebate for Calgarians to improve and repair their homes.
What is the Calgary Roofing Rebate?
The Calgary roofing rebate, or the Resilient Roofing Rebate program, is designed to provide hail-resistant renovations for Calgarian homes. The $3,000 rebate is eligible to a maximum of 660 houses during its first year of operation.
The City of Calgary organized this rebate program due to the severe damages caused by the June 13, 2020 hailstorm. The storm poured hail and rain throughout the city, causing flooding, damaged roads, and damaged homes due to the large-sized hail.
The northeast section of the city was hit the hardest with flooding and hail damage. The hailstorm resulted in nearly 70,000 insurance claims and over $1.3 billion in insured damages. It was the costliest hailstorm in Canadian history and the 4th costliest natural disaster of all time.
Many Calgary residents are looking to incorporate more hail-resistant materials because of the significant damage dealt to their homes. The Resilient Roofing Rebate program was approved to give Calgarians some support for their home renovations. The City of Calgary accumulated just over $2 million for this installation rebate.
How Does this Rebate Work?
The Resilient Roofing Rebate program is scheduled to start in June 2021, and only eligible homeowners can apply during the first 6 months of the program. Applicants must meet all the requirements listed on the City of Calgary's website.
After the initial period, Calgarians across the city can access the available rebates if their home is eligible. Currently, the city estimates 320,000 homes are qualified for this program.
The first year of this program is a learning experience, with an initial $2.175 million approved. More funding and changes may happen after the first program year ends. If you're looking to repair or replace your roof, how do you get the $3,000 rebate?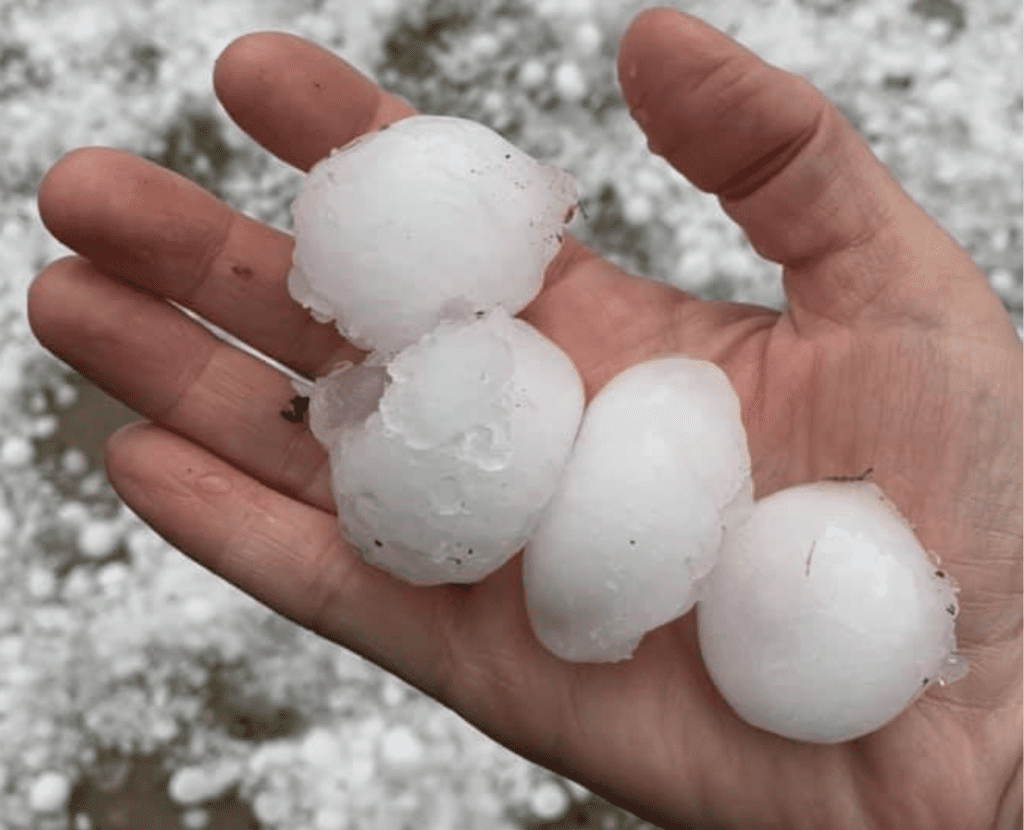 How Can You Get Your Rebate?
The Resilient Roofing Rebate program launches on June 1, 2021, and Calgarians must complete an application form for the city to review. If your property is eligible, you will receive the rebate funding for 90 days. You must provide the following details from the City of Calgary website to be eligible:
Proof your home was damaged from a hailstorm in 2020
Your home is a single-family, semi-detached, or duplex property
You are in good standing on your property tax roll
You replaced (or plan to replace) your roofing with a Class 4 rated roofing system meeting the impact rating for UL2218 or FM4473
You used a contractor who is a member of the Alberta Allied Roofing Association (AARA) or Alberta Roofing Contractors Association
You have a receipt & proof of purchase (semi-detached properties require receipts for the full roof on both homes)
You have a roof inspection report & proof of purchase from an approved third-party roofing inspector for a roof replacement occurring between June 13, 2020, & June 1, 2021
The Resilient Roofing Rebate program is open to eligible homeowners on a first-come-first-serve basis for those who experienced hail damage from any storm in 2020. After the initial 6-month period, any Calgary homeowner can access the available rebates. Until you can get your rebate, stay prepared for any future storms as hail season approaches.
Prepare for the Future
While you wait to improve your roof for hail protection, you can prepare yourself for future storms by:
Watching for hailstorm signs
Monitoring weather forecasts
Placing cars, furniture, & other valuables under covered areas
Maintaining your trees & shrubbery to limit potential damage from hail
If you're hoping to add quality, hail-resistant material to your roof, apply for the Resilient Roofing Rebate program on the City of Calgary website after June 1, 2021.
Guns N Hoses has been a proud member of the AARA's member list since 2010. When you're eligible, contact your local roofing expert to protect your home from future hail damage.